A soldier's moving last moments captured on cell phone video have gone viral on Facebook, inspiring millions around the world.
Staff Sergeant Matthew Whalen, a four-time combat veteran from Fort Worth, Texas, recently suffered a massive stroke that left him on life support days before Christmas.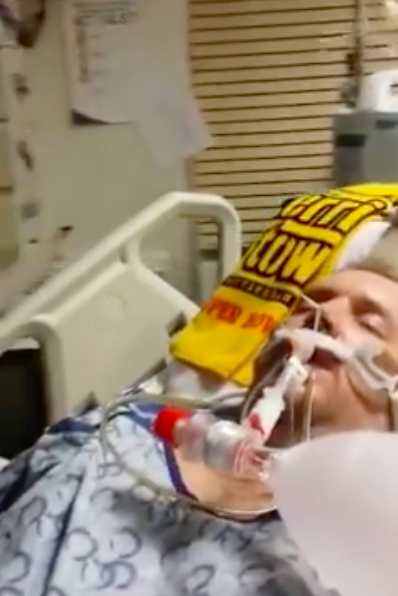 The 35-year-old's family decided to take him off life support on Dec. 21, the local CBS affiliate reported.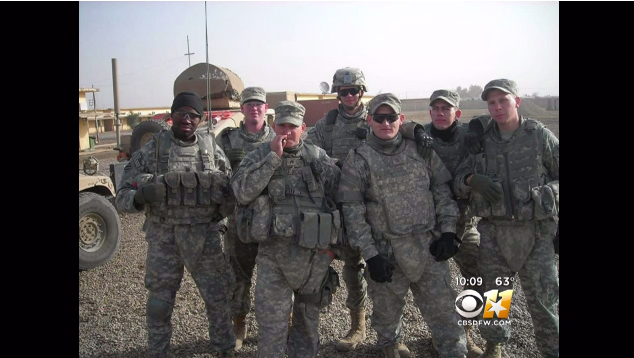 In Whalen's final moments, an impromptu Honor Guard ceremony took place, with members of the armed forces, his family, and medical staff lining the halls at attention. A flag was laid on his chest before he went into surgery.
A family friend captured the scene on cell phone video as he was wheeled out of his hospital room at Plaza Fort Worth Medical Center.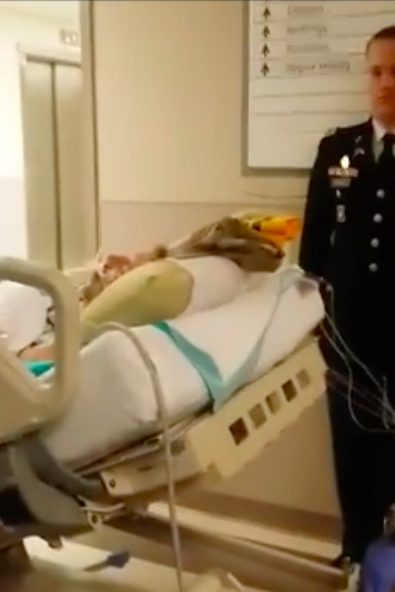 Whalen's wife, Hannah Gradisar-Whalen, who also served in the armed forces, can be seen saying goodbye to her husband. The couple had planned on moving with their two children to Colorado this weekend.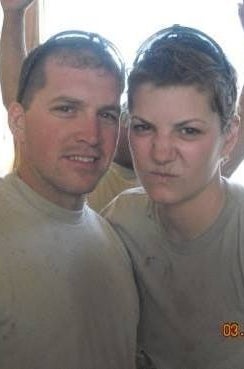 "When Matthew left us he was at peace, he was happy in life, and excited to begin a new chapter of his life in Colorado and be closer to his daughter Sadie," Gradisar-Whalen wrote on Facebook. "He was enrolled in school in Colorado. Life was very good."
She added, "He fought for his children literally until the day he died."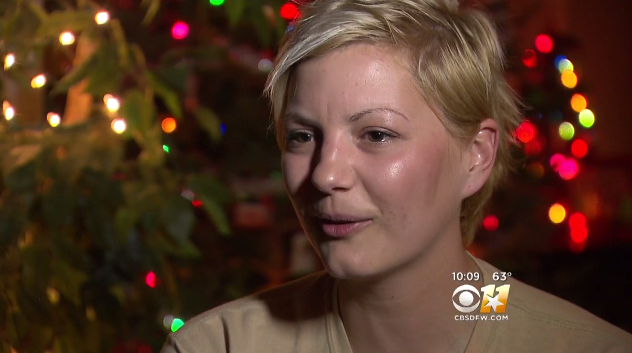 It wasn't until a few days later that Gradisar-Whalen learned her husband's organs went towards saving the lives of two other veterans. "I am at a loss for words," she wrote on Facebook.
A GoFundMe page for Whalen's family, set up by family friends, had raised over $67,000 by Christmas afternoon.