Why You Should Care About The Deportation Of A Roma Girl In France
The deportation of one teenager is indicative of a much larger issue of race roiling Europe.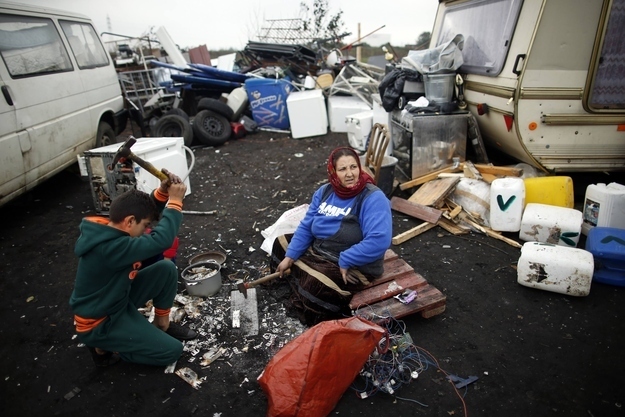 Europe's Roma population has largely lived on society's fringes, but after a teenager in France was ordered off of a school bus during a class trip and deported, and a Roma couple in Greece was jailed for allegedly abducting a young child, the group has received international attention. These two recent high-profile incidents have shone a spotlight on a growing crisis across Europe for the frequently marginalized Roma people.
Roma — sometimes called Gypsies — generally come from Bulgaria and Romania, and often live in makeshift shantytowns on the outskirts of cities, sometimes moving from place to place. Centuries ago, they came from India to Europe, and there are now an estimated 11 million Roma spread across Europe, many living in squalor and facing discrimination.
Roma have long battled a reputation for being petty criminals, or of using gangs of children to prey on tourists. They have historically been used as scapegoats during tough economic times; an estimated half a million Roma were killed during the Holocaust.
Now, human rights organizations are concerned that Roma are once again being unfairly targeted as countries throughout Europe face economic crises and debate how to handle immigration. The situation raises the question on whether the group can ever be fully integrated from their status on the fringe of society.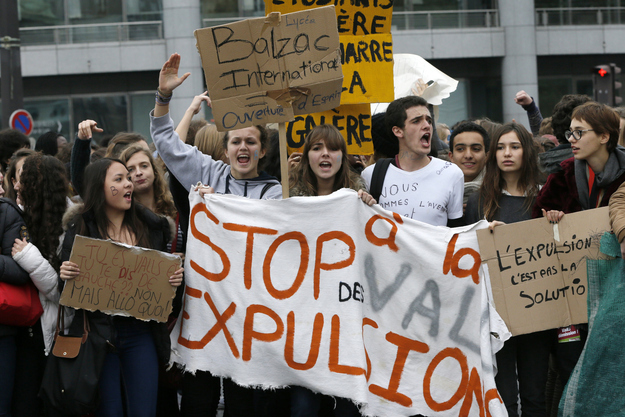 Protests rocked Paris after the deportation of 15-year-old Leonarda Dibrani earlier this month. The young student was sent back to Kosovo along with her seven family members, who had been living in France without proper documentation for five years. Upon their arrival in Kosovo, Leonarda's parents were reportedly beaten, and her mother hospitalized.
Students were alarmed when the young girl, who spoke perfect French, was taken off a school bus and put into a police car.
Some human rights groups had hoped that French President François Hollande would be less confrontational with the Roma than the previous administration of Nicolas Sarkozy had been, but that does not appear to be the case.
The European Union has threatened France with sanctions over its frequent deportations — more than 3,000 in the first eight months of this year and four times that in 2012 — and the Dibrani incident prompted Hollande to ban police from entering school premises to deport children.
Hollande pointed out that "the law was perfectly respected," and only had a "lack of discernment in the execution."
"The law must be applied," Hollande said, but "schools must be preserved from the conflicts of society."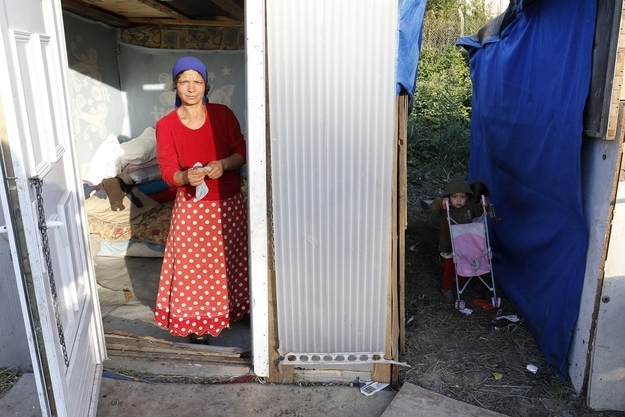 During the Paris demonstrations, young protesters called for the end of the deportations and for the resignation of Interior Minister Manuel Valls, notorious for his shockingly candid views on the Roma people.
In a TV interview last month, Valls set off a wave of criticism when he spoke bluntly that "the majority [of Roma] must be returned to the borders," adding that France was "not here to welcome these populations." Valls has also said that "only a minority" of the ethnic group can be integrated into French society.
At the end of this summer, Valls was the force behind the dismantling of a Roma camp outside of Paris, which expelled 72 residents, 19 of whom were children.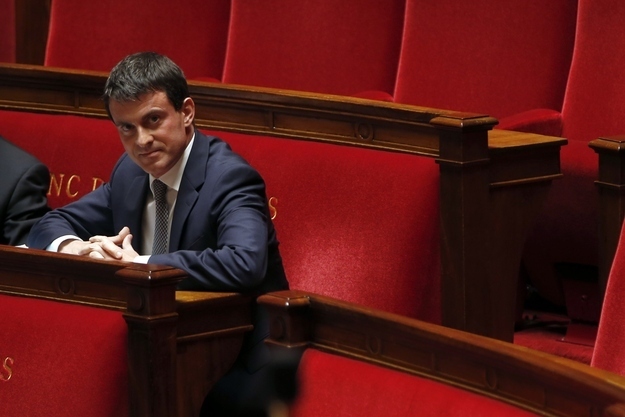 And on Monday, a camp housing more than 450 Roma in the French city of Marseille was demolished by bulldozers.
In Czech schools, Roma children are still segregated, and are sometimes put in schools meant for children with learning disabilities, despite attempts to alter the conditions from rights groups and even a recent ruling by the European Court of Human Rights that deemed the conditions discriminatory.
Despite some public ire over Valls' comments, polls have shown the majority of French people agreed with him, the New York Times reported.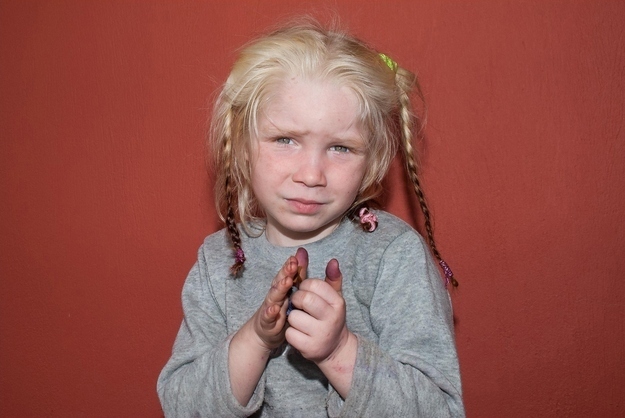 Incidents like the one in Greece, where two Roma were jailed on charges of abduction and document fraud after a young blonde child was found in their care during a raid at a Roma camp, have only served to hinder the group's status.
Greece has now begun a crackdown on birth certificates from the last six years after DNA tests showed the fair-skinned girl, nicknamed Maria, was not related to the couple, despite her birth certificate claiming otherwise. The girl was spotted during one of many raids attempting to crack down on drug smuggling and gangs.
Eleftheria Dimopoulou, 40, and Christos Salis, 39, reportedly received more than 2,500 euros ($3,420) in monthly welfare payments for the 14 children they declared, but authorities said eight of them are unaccounted for and presumed to be invented.
The mystery of the girl's identity has attracted international attention, spurring police in Ireland to seize two blond children from two separate Roma couples, with DNA tests later confirming the children did belong to the families.
The couple in Greece also deny abducting "Maria," and claim she came to live with them after a destitute woman left her in their care. Some believe the incident in Greece is an example of the Gypsy community being unfairly targeted, and the fracas in Ireland only serve to further illustrate that notion.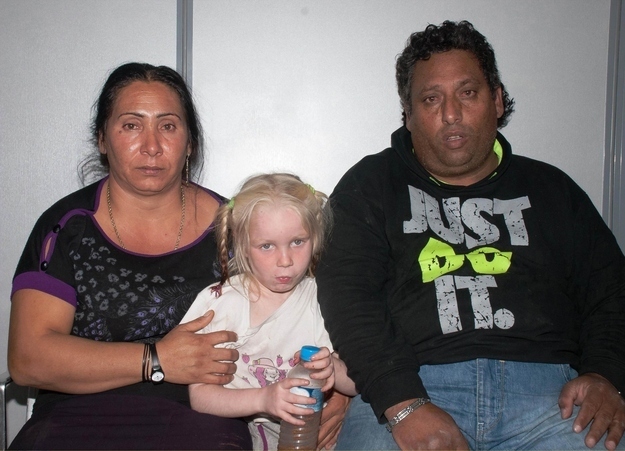 In a piece on Time.com titled "Actually, Stealing Children Isn't Our Favorite Pastime," Roma writer Oksana Marafioti argues against the stereotype that lead to the police and public's snap judgments on the couple in Greece, writing, "most Roma are not itinerants living out of caravans."
"Of the ten million Roma scattered around the globe today, only several thousand still live in camps," she writes. "But cultural amalgamation comes with a price: in order to be accepted and have a chance at a normal life, most Roma keep their ethnicity a secret."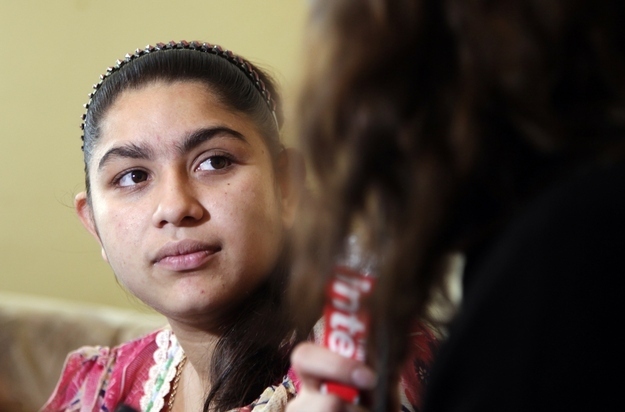 An Oct. 17 editorial in the New York Times argued that the impoverished living conditions of some Roma combined with their inability to secure jobs only helps to "reinforce stubborn stereotypes of a people forced to live on society's margins."
But the editorial also pointed out a handful of European countries who have begun efforts to deal constructively with the widespread marginalizing Roma face, like Berlin's plan to provide Roma children with housing, education, and medical care. The Roma Education Fund in Serbia is also helping Roma youth attend high school, and Roma students in Hungary are being taught English.
In France, President Hollande has tried to make amends for the jarring deportation of Leonarda Dibrani, and said she could return to Paris to finish her schooling. But her family, Hollande added, would not be permitted to return with her. If she decided to return, "a place will be made for her, and for her alone." Leonarda turned down his offer.
Update — Oct. 25, 10:30 a.m. ET:
DNA tests have confirmed the identify of the Greek child known as Maria as the daughter of 35-year-old Bulgarian Gypsy Sasha Ruseva, who says she gave the girl to the recently-arrested couple when she was unable to care for her.