How Terrorism Unfolds On Twitter
The platform served as a virtual battleground as the events at the Westgate Mall in Nairobi took place.
Shortly after the massacre at the Westgate Mall in Kenya, the alleged terrorists, al-Shabab, began tweeting about their motivations from the now-suspended account @HSM_Press.


A handful of accounts, most tweeting in Arabic, cheered on the terrorist unit still inside the mall.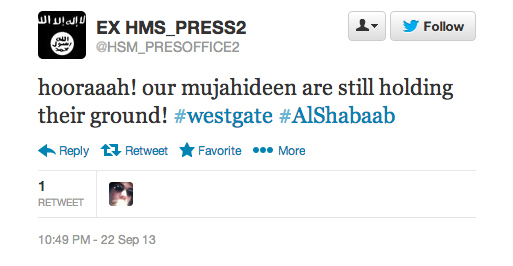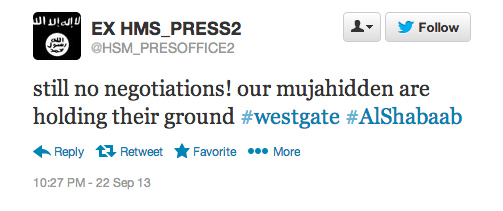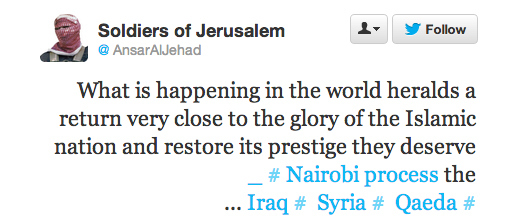 After tweeting a series of names of alleged gunmen still inside the Westgate Mall, a second account, @HSM_Press2, was quickly suspended by Twitter.
The al-Shabab Twitter accounts have been suspended twice already this year: Once when they posted pictures of a French soldier they killed and threatened to murder Kenyan hostages, and earlier this month after threatening Somalia's president.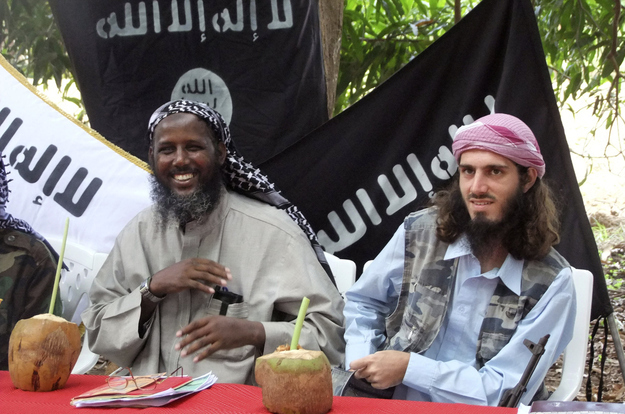 You may not publish or post direct, specific threats of violence against others.
Targeted Abuse: You may not engage in targeted abuse or harassment. Some of the factors that we take into account when determining what conduct is considered to be targeted abuse or harassment are:if you are sending messages to a user from multiple accounts;if the sole purpose of your account is to send abusive messages to others;if the reported behavior is one-sided or includes threats
As the hostage situation inside the mall continued, leaders and organizations from Kenya also used the social networking site to communicate new information and volunteer opportunities, and try to keep morale up.
David Kimaiyo, the inspector general of Police National Police Service, updated citizens and offered help to those still looking for family members.
Many of the accounts urged users not to speculate or spread information if it had yet to be confirmed, and not to share any photographs of the victims.
Devastated Kenyans turning to Twitter to express their grief embraced the hashtag #WeAreOne.