A Walmart spokesman told BuzzFeed News that the category should never have been on the website.
"We first heard about it this morning — our teams immediately engaged, we're working to remove it as soon as possible and make sure it never happens again," Walmart spokesman Ravi Jariwala said.
"This never should have been on our site. It is unacceptable, and we apologize," Jariwala added. "We are working to remove it as soon as possible and ensure this never happens again."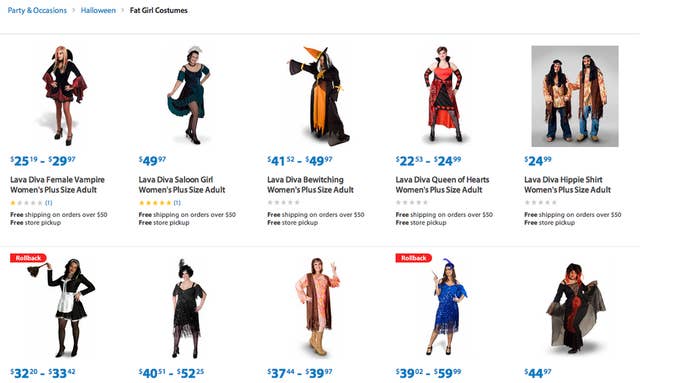 The link began redirecting from a section that said "fat girl costumes" around 11:30 a.m., and now offers "related products" of plus-size costumes.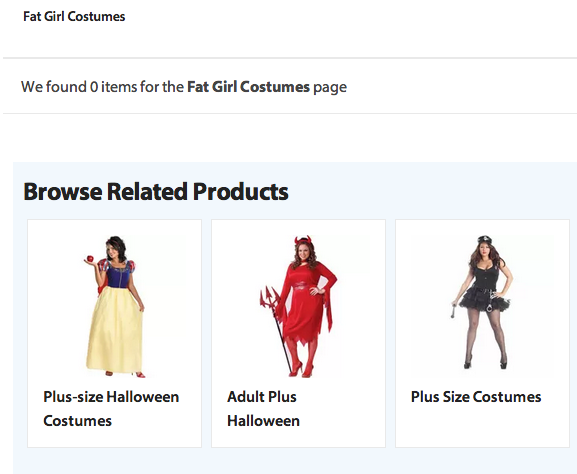 It's not quite clear who or what is behind the questionable section name, but the costume offerings are similar to that in the Women's Plus Size Adult section.
Jezebel speculated that it may be a developer's joke that accidentally went live.
When someone noticed the web page earlier in the week and complained to Walmart on Twitter, they received this vague, mildly non-human response in return.
Update, 4:10 p.m. ET: A reader points out that while Walmart's webpage has been updated, there's a banner ad at the top saying to "Make it a monstrously big Halloween for less."