UPDATED — Aug. 3, 10:45 p.m. ET: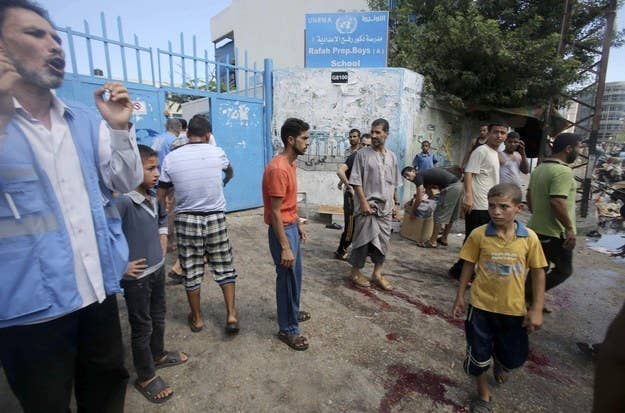 The U.S. State Department Sunday issued its harshest public criticism of Israel during the current Gaza conflict — or in recent memory — calling the air strike outside of a United Nations-run school in Rafah "disgraceful" after 10 Palestinian civilians were killed.
Thousands of displaced Palestinians have used the school as a refuge.
"The suspicion that militants are operating nearby does not justify strikes that put at risk the lives of so many innocent civilians," spokeswoman Jen Psaki said in a statement emailed to reporters. "We call for a full and prompt investigation of this incident as well as the recent shelling of other UNRWA [U.N. Relief and Works Agency] schools."
The U.N. Secretary General Ban Ki-moon called the attack a "moral outrage and a criminal act" and a "gross violation of international law."
Israel declared a humanitarian cease-fire in most of Gaza for seven hours starting Monday at 10 a.m. local time. The cease-fire would apply to all of the Gaza Strip except eastern Rafah, Israeli officials said.
Longtime observers of U.S.-Israel relations were surprised by the sharpness of the statement.