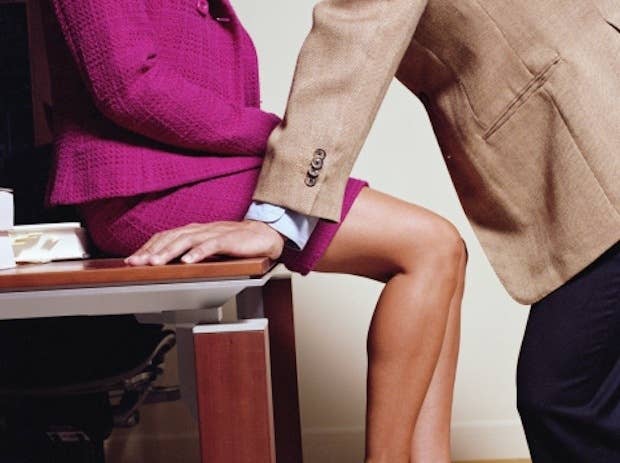 The saga for unpaid interns is showing no signs of letting up anytime soon.
A New York judge ruled Oct. 3 that a former female intern for Phoenix Satellite Television US, Inc. cannot bring a sexual harassment claim under the New York City Human Rights Law, according to Today's Workplace.
The judge said her lack of paycheck prevents her from legally being considered an employee.
The lawsuit filed by the now 26-year-old Lihuan Wang in January claims she experienced unwanted touching from her supervisor, Zhengzhu Liu, as well as sexual comments and overtures.
The complaint states that two weeks after Wang began working at the Chinese-language media company's New York office in early 2010, her supervisor and bureau chief asked her to stay after a work lunch to discuss her performance. He then asked her to stop by his hotel so he could drop off a few things. The former Syracuse University student alleges Liu partially took off his jacket and tie in the hotel room, threw his arms around her and exclaimed, "Why are you so beautiful?" She also claims he tried to kiss her and squeezed her backside. She says she then left the room.
According to the complaint, Liu's sexual harassment is commonly known among the young female interns.
"In all cases, the message—which Mr. Liu made explicit at times—was clear: if you want to advance in your career at Phoenix, you must submit to Mr. Liu's unwanted sexual advances," the complaint says.
This case isn't nearly the first of its kind: In August, an unpaid intern in Washington, D.C., was also denied the ability to sue over sexual harassment.
Some areas have taken measures to fix the problem, with Oregon passing a law to protect unpaid interns earlier this summer. But New York City isn't among them.
According to the district court, under Title VII of the 1964 Civil Rights Act or the New York State Human Rights Law, unpaid interns do not qualify as employees because of the "absence of remuneration" such as pension and life insurance, which is an "essential condition to the existence of an employer-employee relationship."
And despite the New York City Council having had several chances to amend the law that excludes unpaid interns from sexual harassment protection, they have declined to do so.
"I am not at all surprised by Judge [Kevin] Castel's ruling," defense attorney M. Carter DeLorme told Businessweek.
Wang has not been dissuaded from legal against against Phoenix, though, and is still suing the company for failing to hire her, claiming it was due to her denying Liu's sexual advances.