Man Who Shot Two Policemen In West Virginia Had Dead Bodies In Truck
The police officers were brought by ambulance to the hospital and are in good condition. Both suspects are also in custody.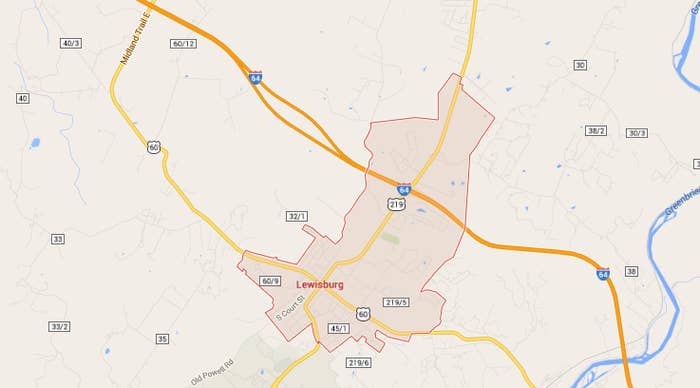 A man who allegedly shot and injured two cops in Lewisburg, West Virginia, today had two dead bodies in the bed of his truck, West Virginia State Police told WVGazette.com.
Cops pulled over a man around 4 p.m. because his SUV's North Carolina license plate was listed as stolen, when a man who said he was his father pulled up in a red Chevrolet truck and shot at the officers.
Police returned fire, shooting the driver of the truck in the leg, State Police said in a press release.
One officer, who was wearing a bullet proof vest, was injured in the ribs, and the other was grazed by a bullet. They were both taken to Greenbrier Valley Medical Center and are reportedly in stable condition, though their identities have not been released.
Though he fled, the man in the truck was caught by police. The SUV driver hid behind a guardrail, but eventually walked to the interstate and turned himself in.
During a search of the SUV, two dead bodies were found under a mattress. The victims are believed to be from North Carolina.
The suspects, who have not been identified, were arrested for malicious assault and attempted murder of a police officer.