Try Not To Cry Watching This Surfing Dog Grant The Wish Of A 15-Year-Old With Brain Cancer
Best dog ever.
This is Caleb Acosta, a 15-year-old from Apopka, Fla., who was diagnosed with stage IV brain cancer last summer.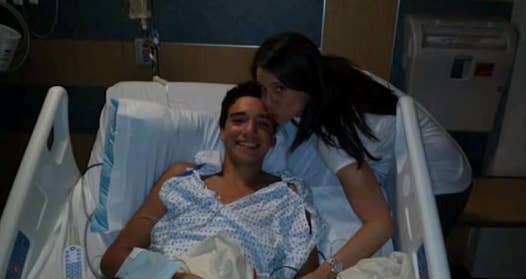 When the Make-A-Wish Foundation asked Caleb what his wish would be, he said he wanted to surf with Surf Dog Ricochet, a world-famous surfing therapy dog he saw on ESPN.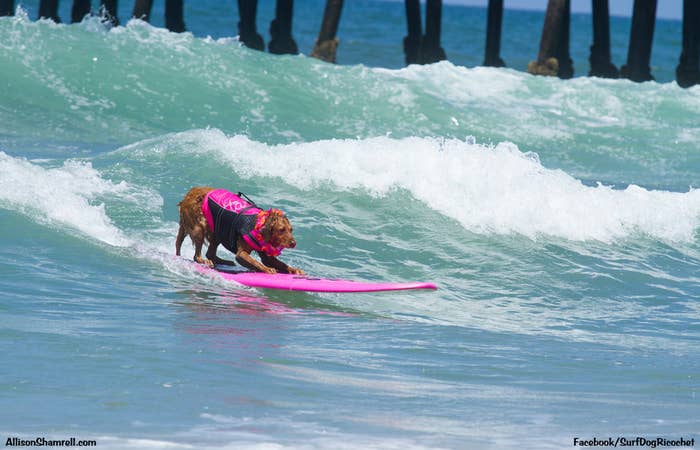 The foundation flew the family out to California. Since the cancer has spread to his spine, Caleb was brought to the beach in a wheelchair and was helped onto the surfboard.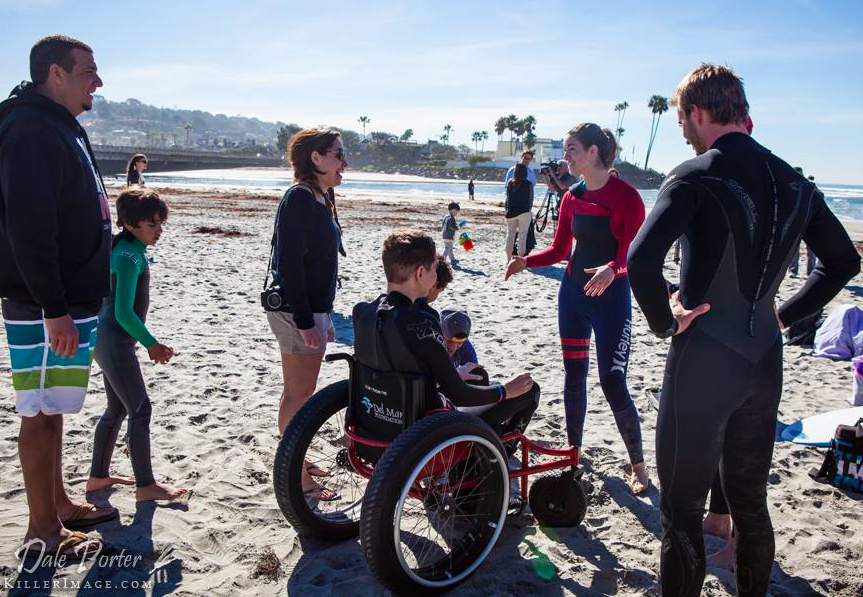 Caleb was a natural.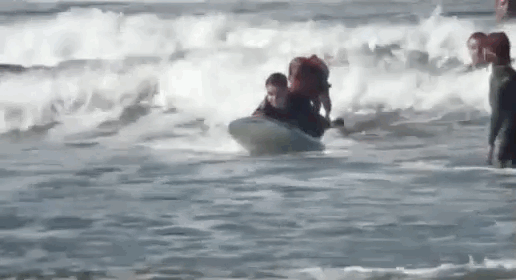 "My son is an amazing kid," said Caleb's mom Cathy. "So despite all his pain and all of his difficult situations that smile that you see, it's always there. he always has it. … He's stronger than we are, no doubt."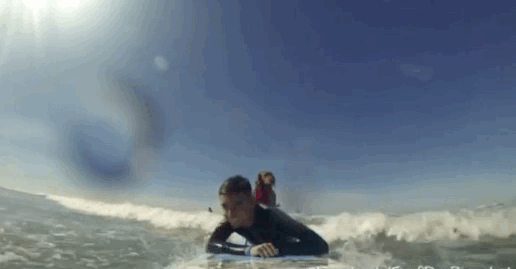 After the surfing, Caleb had a huge smile on his face. "I just felt almost normal, finally," he said. "It felt really good to be free, just me, not worrying about anything."
What's next for the brave teen? "My goal right now is to eventually beat this cancer, and to tell everyone about it," he said.
Correction: Ricochet is a female. An earlier version of this post misstated the dog's sex.