A Canadian couple nearly had a Wizard of Oz moment when a tornado formed behind their wedding photo shoot.
"We just happened to be at the right place at the right time in good old Saskatchewan, Canada," photographer Colleen Niska told BuzzFeed. "We went out to take pictures, just me and the bride and groom, and happen to spot the funnel cloud close by."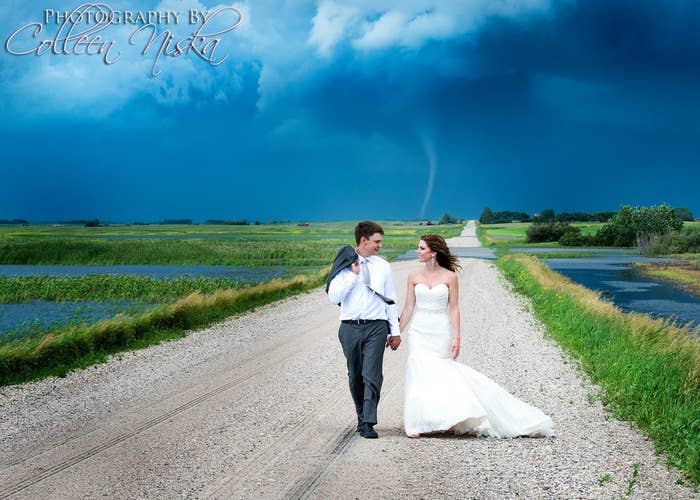 Niska said she and the couple started shooting before the funnel had touched down, but decided to move a bit closer once it hit the ground.
"We were a long ways from it and so we weren't frightened or anything and it wasn't heading in our direction," she said. "We were pretty excited as none of us had witnessed a tornado before and thought it was a pretty cool opportunity. I wasn't going to pass on it!"
At least two tornadoes touched down in the town this weekend. No one reported any injuries, but the twisters destroyed a few buildings and dropped baseball-sized hail.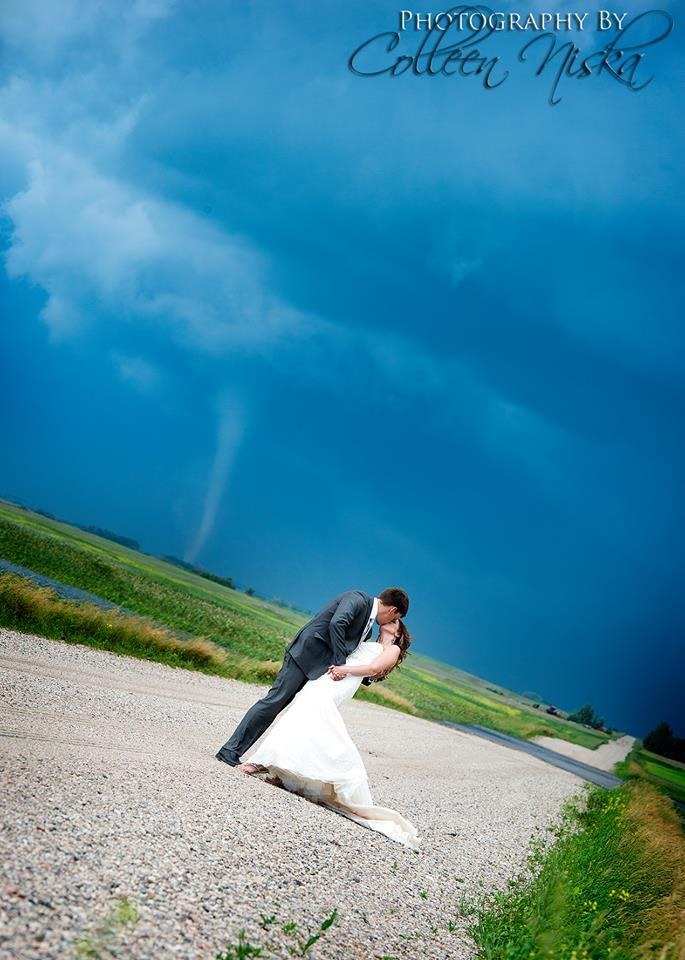 "I've dreamed about a day like this!!!!!!!!!!!!!!! Could NOT wait to post these!" Niska wrote on Facebook. "Pretty sure this will only happen once in my lifetime!"