Many Time Warner users in the Greater New York City area woke up Saturday morning thinking their internet was acting a little funky. But they weren't alone: Time Warner had a major outage, and the internet is out for thousands.
A map of current Time Warner outages.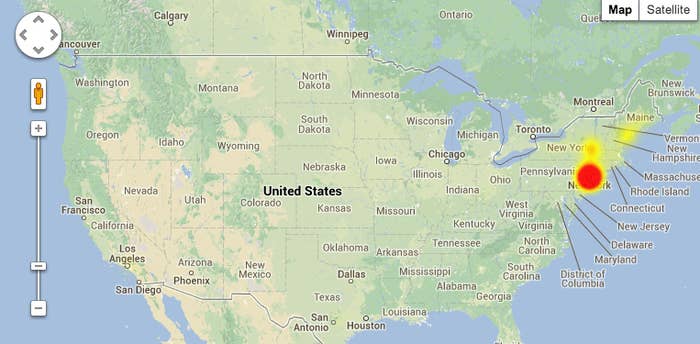 But it wasn't just New York City users who were reporting problems, with the outage appearing to be affecting much more of the country than was previously thought.

A representative from Time Warner issued this statement to BuzzFeed about the occurrence:
"Earlier today, some Time Warner Cable Internet customers in the Northeast experienced intermittent issues accessing several popular websites due to technical issues with one of our network backbone providers.These issues affected other Internet providers in the area, too. Traffic has been re-routed, and our customers should be able to access their favorite websites again. We apologize for the disruption to their service."
Around 1 p.m., some users began reporting their internet had returned.
Another day, another Time Warner hate-fest on social media.