Like in the case of one resident, who had the parking spot he dug out stolen by a neighbor. "So I put all the snow back," he wrote in a Craigslist post.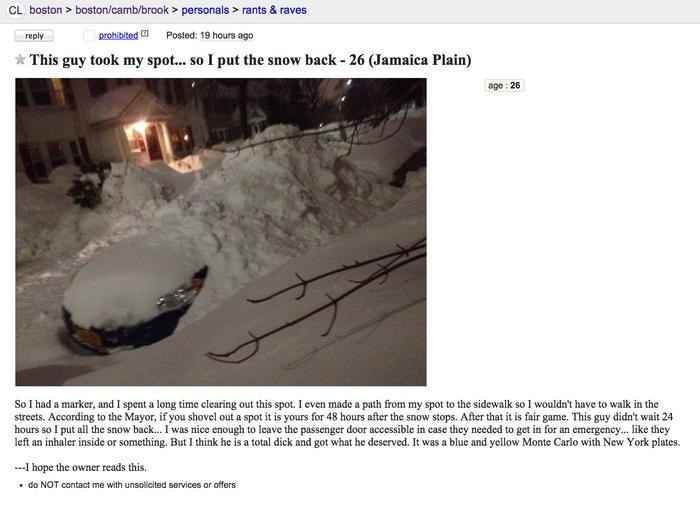 The anonymous poster, a 26-year-old Uber driver, told Boston.com he saved his space with an old bookshelf on Feb. 8 and went to work.
When he got home Sunday night, a car with New York plates was in the spot.
"This was just not a cool move," he said. "I'm getting home at midnight and I had nowhere to park."
The city's mayor has said you can keep a spot you dug out for 48 hours if you spent 10 hours shoveling it, which the writer pointed out in the now-deleted post.
"This guy didn't wait 24 hours so I put all the snow back... I was nice enough to leave the passenger door accessible in case they needed to get in for an emergency... like they left an inahler inside or something," he wrote. "But I think he is a total dick and got what he deserved."