This Is The Strange Thing That Happens When You Ask Siri About Yom Kippur
Someone's obsessed with themselves.
If, for some reason, you decide to ask Siri what Jewish holiday is happening this weekend (Yom Kippur), she will reply that the next Jewish holiday is her own birthday.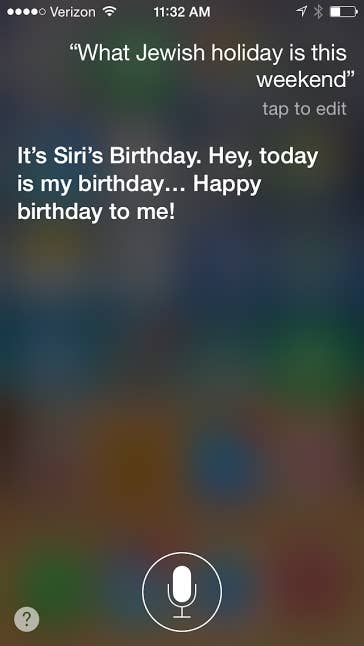 The glitch, first noticed on Reddit, appears to be a shortcoming in the system not knowing that although Yom Kippur began on Friday, Oct. 3, it ends on Saturday, Oct. 4.
Technically, then, it is still occurring this weekend.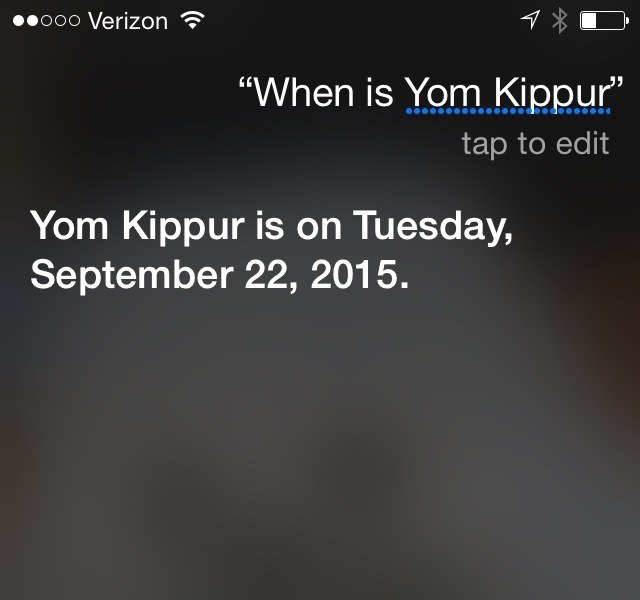 I guess we can only assume Siri is a Jewish robot.