These Maps Can Tell You How You'll Probably Die (Depending On Where You Live)
Chances are good it's heart disease.
Using information from the Centers for Disease Control and Prevention's 2008 report on mortality rates, Slate's Ben Blatt determined how you're likely to die depending on which state you live in (if you don't get heart disease).
"The reason for the exclusions was to create more geographic variation," he wrote. "Heart disease and cancer, the top two leading causes of deaths in every state, account for more deaths than the next eight causes of death combined."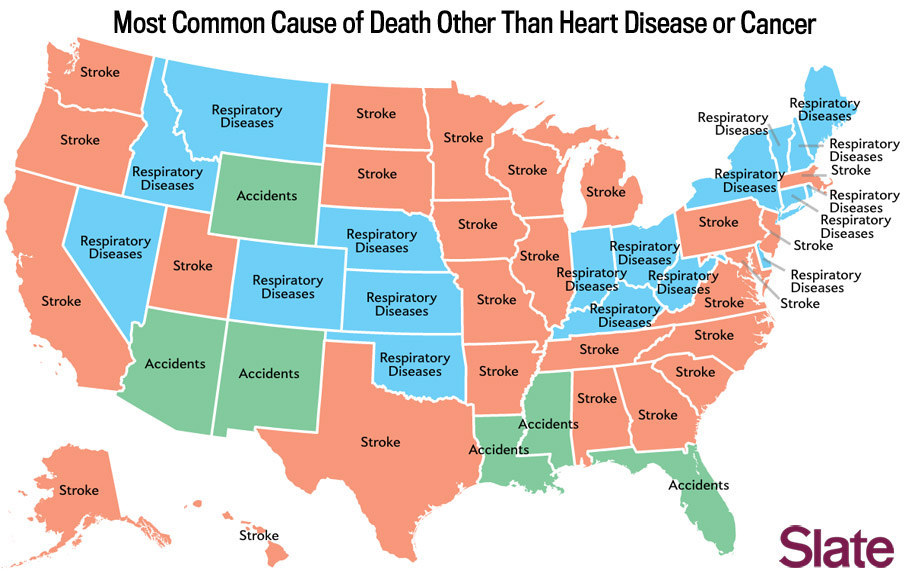 A second map illustrates just how common heart disease is in most states.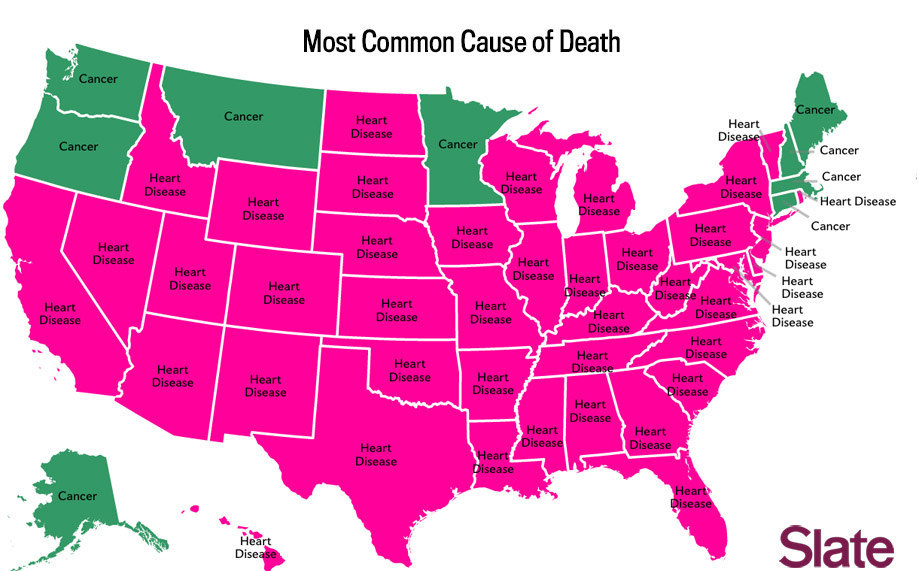 Check out more of the data on the CDC's website, and head to Slate for more morbid (yet data-filled) maps.