Parents Are Sharing Pictures That Celebrate Their Son's Sensitive Side And The Results Are Amazing
There's more to being a boy than just being tough.
After MommyShorts blogger Ilana Wiles wrote about the recent #likeagirl campaign from feminine hygiene company Always, her Facebook became inundated with parents sharing pictures of girls being tough. But there were other pictures too, she writes.
The pictures, given to BuzzFeed with permission from the parents, feature little boys doing typically "feminine" activities, like playing house, wearing princess dresses, and painting their nails, all posted with the hashtag #likeaboy.
Wiles was psyched to see parents sharing pictures of their sons happily taking part in so-called "girl activities."
"Just like we praise girls for being strong, it is important to praise boys for being sensitive and nurturing," Wiles told BuzzFeed.
Wiles also wrote fitting captions for each picture, like, "Getting your nails done #likeaboy."
"We are not just raising future athletes and business leaders," the mom of two said. "We are raising future fathers who are now expected to take on major roles in the household. Housework and childcare isn't girly. It is what makes a good man and a strong family. Every little boy should be handed a doll and a toy vacuum."
"Feeding the baby #likeaboy."
Both genders should be encouraged to play with any toy they choose, Wiles emphasized, "without feeling like they have chosen 'wrong,' especially by their own parents."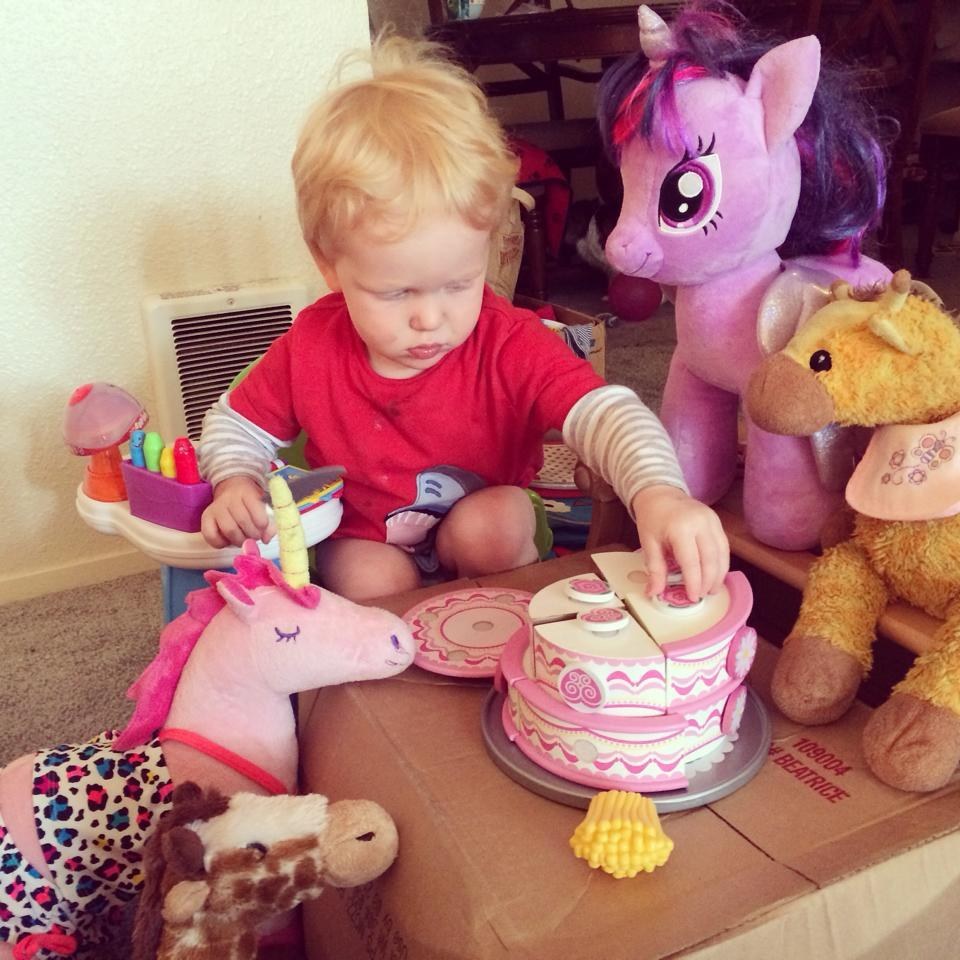 "In these photos, I think it's awesome to see how many parents are proud of their kids just for being themselves," the blogger added.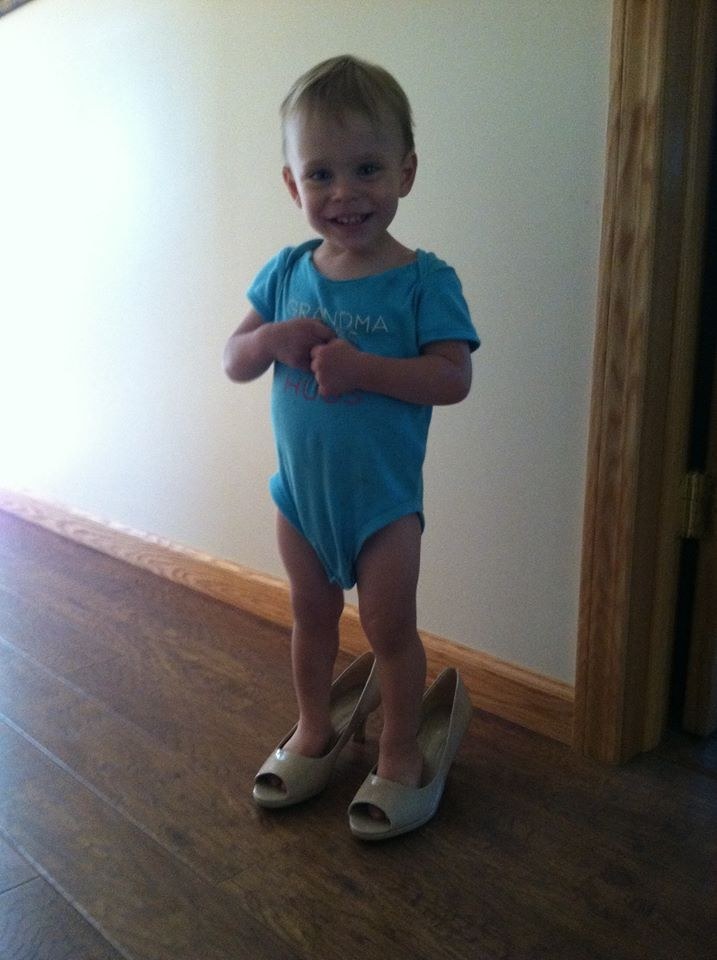 Because there's no reason it shouldn't be #likeaboy to rock a princess costume.