The League, A New Dating App, Asks Top Members To Sign A Contract Not To Use Other Apps
Members who "commit to The League" get a bunch of perks (aka people considered equally hot being sent their way).
The competition is tense among rival dating apps, and newcomer The League, which promotes exclusivity and has been described as "Tinder for elitists," is attempting to break ahead of the pack.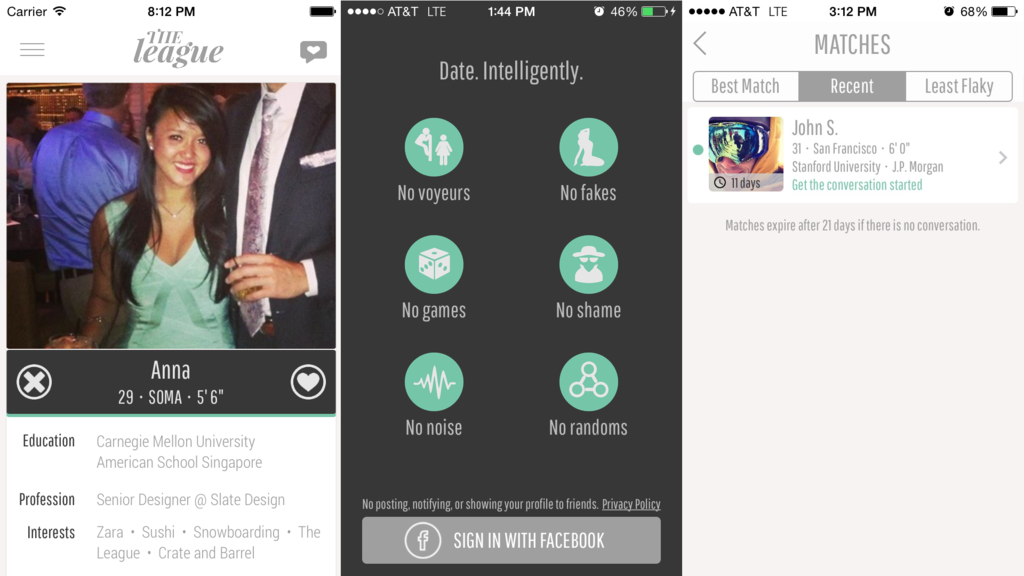 Members who rank in the 80th percentile (being "hearted" more than 80% of the other members) are invited to "go steady" with the app, and are sent a contract where they have to promise not to use any other dating apps.
A spokesperson for The League did not immediately respond to a request for comment from BuzzFeed News.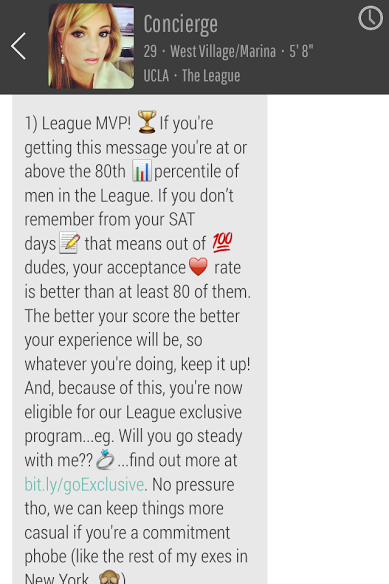 The message users receive inviting them to sign the contract.
Members who sign the contract, which appears to operate on the honor system, are promised benefits like seeing the highest-performing profiles first, getting the first shot at "new talent," and getting 10 VIP invites for people to cut the waitlist.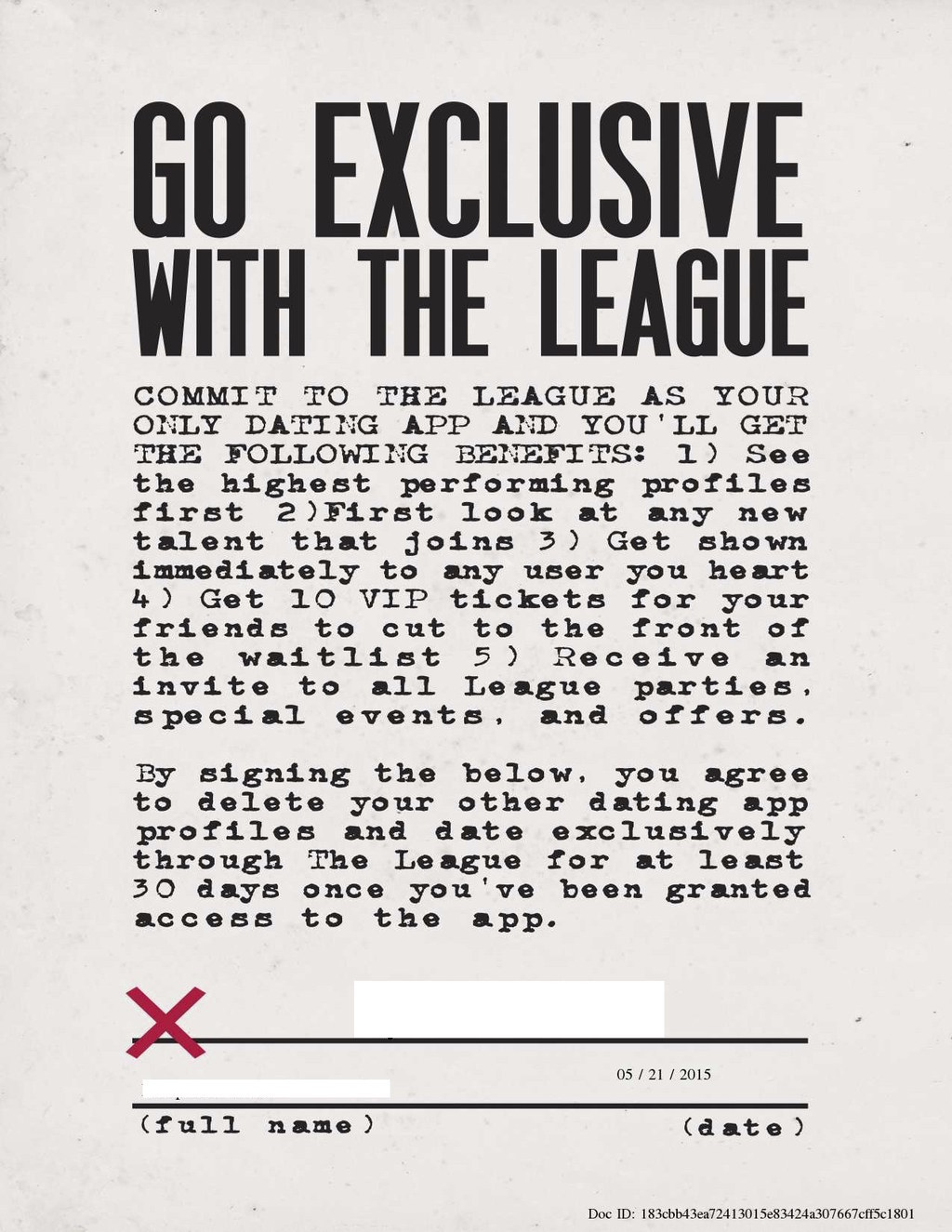 The League sets itself apart by screening users based on education and career, preventing people from seeing anyone they're connected to on LinkedIn or Facebook, and kicking out "flaky" users who don't respond.
"If you just let everybody in, it's another dating app," 29-year-old co-founder Amanda Bradford said.
The gimmick's worked pretty well for the app, which recently launched to 2,500 users in New York after starting in San Francisco late last year, and has a waitlist that they claim is near 100,000 people.