The Guy Who Created Flappy Bird Has Taken The Game Off The App Store
Update, Feb. 9: The game has been deleted.
Update - Feb. 9, 12:54 p.m. ET: Flappy Bird is now gone from the App Store, after being the No. 1 download for almost a month.
The game is missing from "search, developer's app listing, and Top Free games," according to MacRumors.com.
Nguyen Ha Dong, the indie game developer who created overnight hit Flappy Bird, just tweeted that he is planning on taking the game down tomorrow.
Although some people have accused Dong of ripping off other games, he said the decision was not because of a legal drama.
The 29-year-old from Hanoi, Vietnam, created the game last May, but it surged in popularity early this year. The Verge reported it earns $50,000 a day in ad revenue.
A few hours before, Dong tweeted that the game has ruined his life.
He's also recently expressed frustration at all the attention garnered from the game's popularity.
Despite the seemingly imminent shut down, Flappy Bird seems to have recently gone under renovation.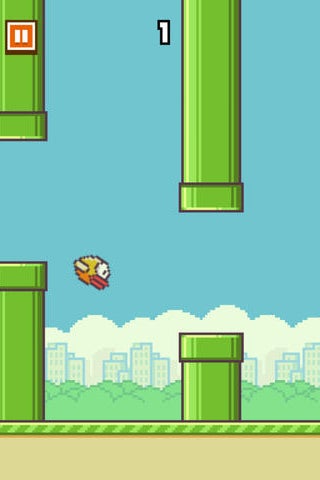 Pipes look more polished, the background oscillates between night and day, and Flappy Bird changes between red, blue, and yellow.
In the meantime, devoted fans have begun tweeting #SaveFlappyBird.
Dong did not reply to an email request for comment.