Teeth Tattoos Are A Hot New Thing For Some Reason
This might be the weirdest new trend in a while.
People have apparently run out of places to tattoo their bodies and are now turning to their teeth.
Though it sounds like a new fad, teeth tattoos have actually been around for the last decade, Connecticut dentist Steven Landman told Complex.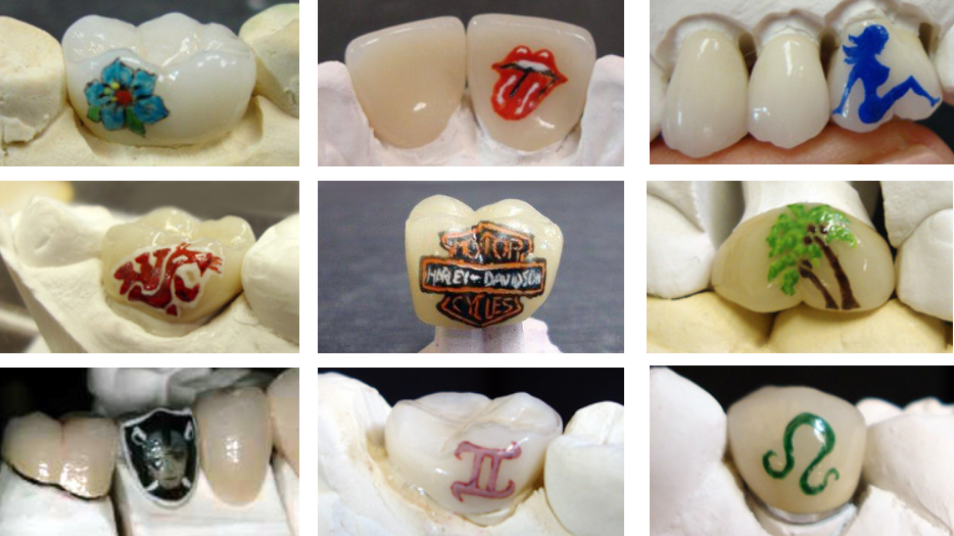 Called "tatteeth," the procedure can unfortunately only be done for people who need dental crowns.
In order to tattoo a tooth, a dentist takes an impression of the tooth that needs to be fitted with a crown, which is then sent to a lab that can add the design. The artwork costs $75 to $200.
The first tattoo on a tooth was nearly 20 years ago, at the Suburbia Dental Laboratory in Bloomfield, Conn., when a customer asked for an image of a corvette to be put on his crown.
And the possibilities for teeth tattoos are as endless as the the wall of a Jersey Shore tattoo parlor: People have apparently gotten Homer Simpson, sports and band logos, and cats.