A tweet by a girl named Breanna Mitchell of her happy selfie at the biggest of the Nazi death camps has gone viral and incited rage around the internet.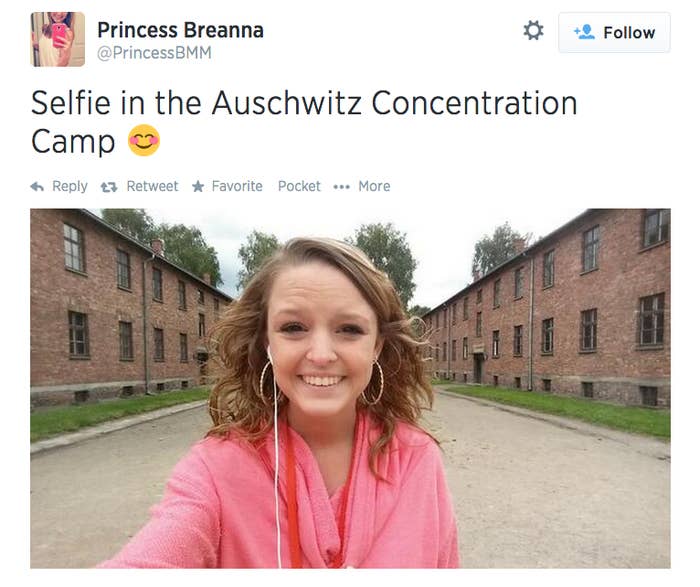 Though the tweet is from last month, it began gaining traction this weekend.
Breanna said she studied the history of the World War II concentration camp with her father, who died before the two were able to visit, and that she was smiling because she was happy to make it to the site.
When people began tweeting that her selfie and emoticon were inappropriate, the teen fired back angrily.
While she hasn't taken the tweet down, Breanna seems regretful of the attention the photo caused.
Though she wasn't without her supporters.
And one person even took credit for snapping a similarly offensive selfie.