Teen Causes Car Crash After He Faints While Holding His Breath Driving Through A Tunnel
The 19-year-old caused a three-car crash in Oregon.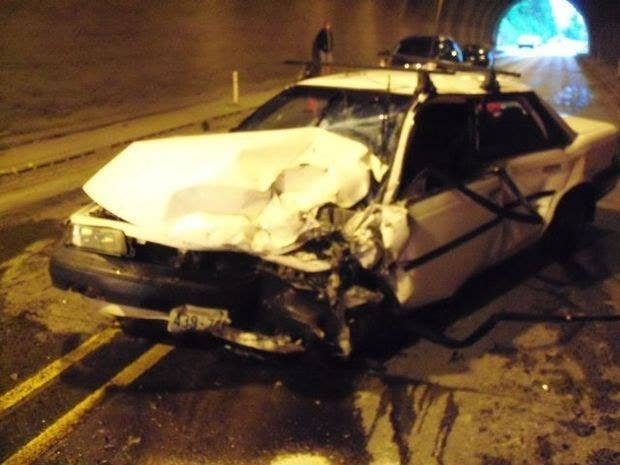 A 19-year-old caused a three-vehicle crash in Oregon this weekend after fainting while holding his breath as he drove through a tunnel, OregonLive reports.
Daniel J. Calhoon, of Snohomish, Wash., said he decided to hold his breath while entering a tunnel, a common superstition to prevent bad luck, when he fainted. His 1990 Toyota Camry then crossed the centerline and collided head-on with a Ford Explorer, with the two smashing into the tunnel walls and colliding with a third vehicle.
Calhoon was taken to the hospital with his passenger, 19-year-old Bradley Meyring, who was listed in serious condition yesterday.
The passengers in the Ford Explorer were also taken to the hospital, but were not listed as still being there by Monday.
Oregon State Police cited Calhoon for reckless driving, recklessly endangering three other people, and assault.
He was not charged for making dumb decisions while driving.