A Paintball Company Is Offering $60,000 A Year To Be A Human Target
Great for those with a "relatively high pain threshold."
People who don't bruise easily might find their dream job with UK Paintball, which is currently hiring a human "bullet tester."
"The job will essentially involve being shot at with every new batch of paint bullets to ensure that all health and safety checks are in place before we can use them on the general public and paying customers," the ad says.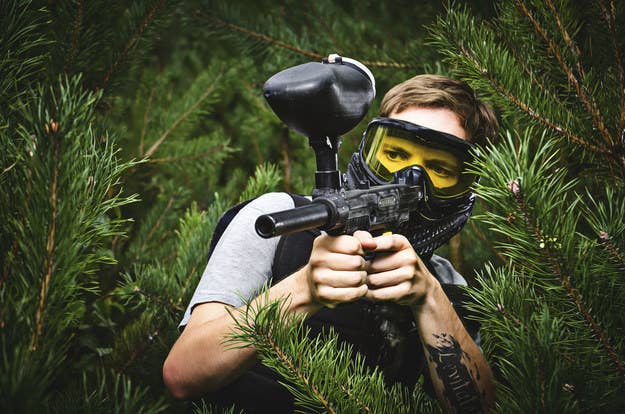 But the job, which pays £40,000 a year (about $62,000), isn't for sissies: It "may pose a small risk of pain, discomfort, and some bruising," and the person should have a "relatively high pain threshold."
The job is a few hours a day and includes sometimes getting hit while wearing "limited items of clothing" to prepare for "worst case scenarios."
"It is important that we carry out health and safety checks before any new batches of paint balls are given to paying customers." Justin Toohig, the company's founder, told Unilad.
The position, based in the English town of Horsham, apparently comes with "extremely flexible hours and travel expenses." So you'll have plenty of time to heal your welts while traveling the countryside!