This is Abby Pell, a British mom who frequently posts fit pictures of herself on social media along with motivational sayings.
The 33-year-old has been ripped apart online for a picture she shared of her with her 6-year-old daughter last year on Instagram that read: "I have a kid, a six pack and no excuse."
Though it was originally posted in February, the picture resurfaced recently after Pell placed fourth in a World Beauty Fitness & Fashion bodybuilding competition.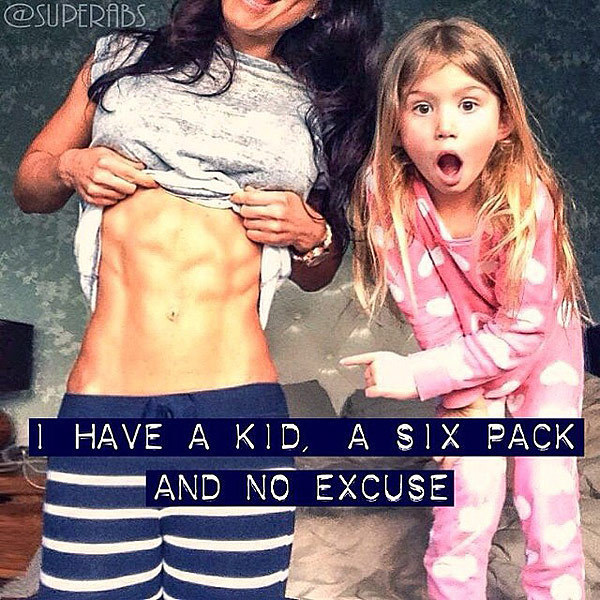 The East Sussex native was flooded with comments calling her "shameless," with one person saying, "This is fat shaming, pure and simple. Exploiting your motherhood to show off is despicable and shameless," the Daily Mail reported.
Another added: "This is so demeaning — I bet she doesn't have to work for a living."
In a post on Facebook, Pell defended the picture, saying that her objective wasn't to belittle, but to encourage.
The message I want to portray is for all the women/mums/girl who aren't happy or confident with themselves and the reason they don't try to do anything about it is because they think it'll be too hard or even impossible to get results.

Everyone could make excuses, too many people think it's easier not to try than to risk failure. It's not the case. I don't want to make other women feel bad about themselves, I want them to look at me and think, if she can do it so can I. Because you can!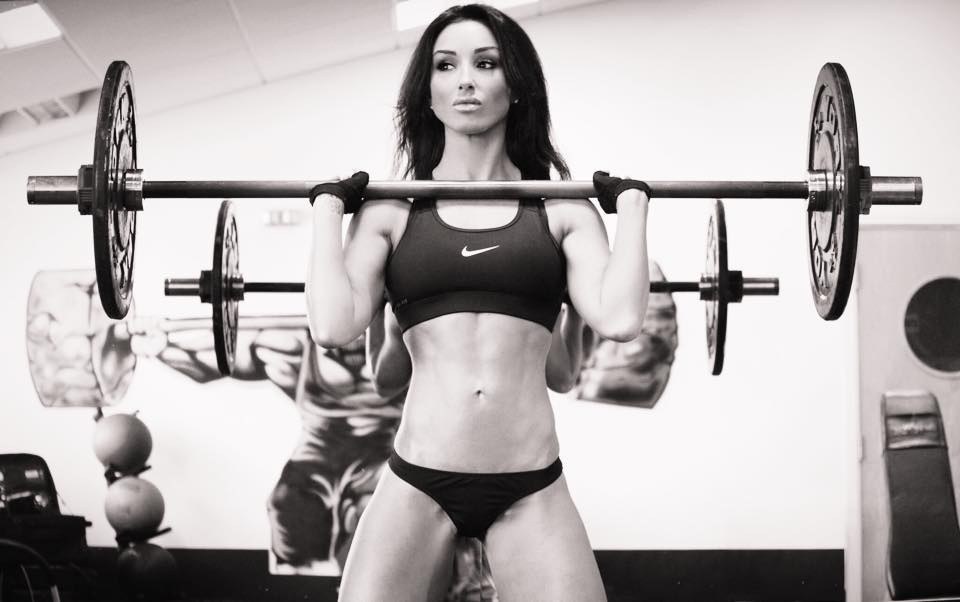 She added that she sometimes wants to spend her nights snacking and watching TV, but that it's "about priorities."
"It's not easy but it's a lot easier than looking in the mirror every day and not feeling happy with the reflection staring back at you," she wrote.
Pell originally got into weight training after weight-loss plans like the Atkins Diet and South Beach Diet left her feeling starved while she tried to lose 50 pounds of post-pregnancy weight.
"I decided to have just one last push, so I started lifting weights, and I was astonished at the results that came so quickly," she said. "My bum was firmer, arms more defined and my abs were showing. Now going to the gym is where I have my 'me-time,' which all mums know they need."
Despite the hate, Pell says she doesn't regret posting the controversial picture, which was inspired by her daughter saying she looked like Wonder Woman.
"On reflection, I can see why it caused a little controversy," she told People. "I could have picked a different caption, true, but would I have reached as many people if I did?"
And since the picture went viral, Pell has also seen tons of support from fans around the world.
She's also sticking to her guns that you can be a busy mom and still find time to exercise.
"An hour's workout is only 4% of your whole day, and when you look at it, that's not hard to fit in somewhere," she added.
BuzzFeed News has reached out to Abby Pell for comment.