"Simpsons" Star Marcia Wallace Dies At 70
The star voiced Edna Krabappel on the long-running series.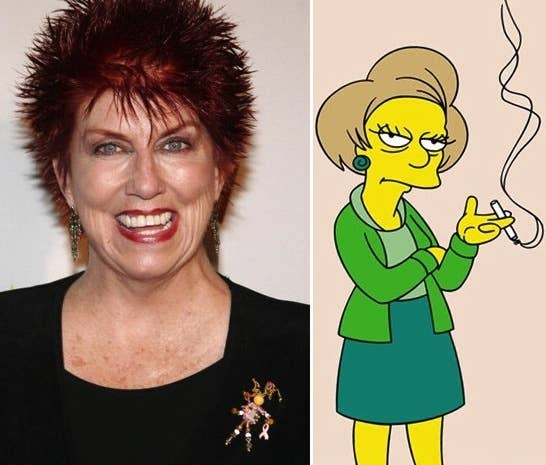 Marcia Wallace, who voiced Bart Simpson's teacher Edna Krabappel for all 24 years of The Simpsons, died at her home in Los Angeles while surrounded by her family, according to TMZ. She was 70.
Wallace's caregiver told TMZ that she had been sick for a few months, but did not go into specifics on what killed her.
Besides being an actor, Wallace who also a breast cancer survivor for 28 years, and had been a huge breast cancer activist.
Comedian Frank DeCaro first broke the news of Wallace's passing on Twitter Friday night.
The actress started her career with small roles on shows like The Brady Bunch and Bewitched, getting her big break as wisecracking secretary Carol Kester on The Bob Newhart Show. Starting in the '70s, she also spent three decades appearing on various game shows like Hollywood Squares.
In a statement to Entertainment Weekly, producer Al Jean expressed his grief at the loss of a beloved character and actress.
"I was tremendously saddened to learn this morning of the passing of the brilliant and gracious Marcia Wallace," Jean said. "She was beloved by all at The Simpsons and we intend to retire her irreplaceable character."
Jean told EW that The Simpsons will be retiring her character.
Celebrities, including Wallace's former co-stars, also expressed their sadness for her passing.