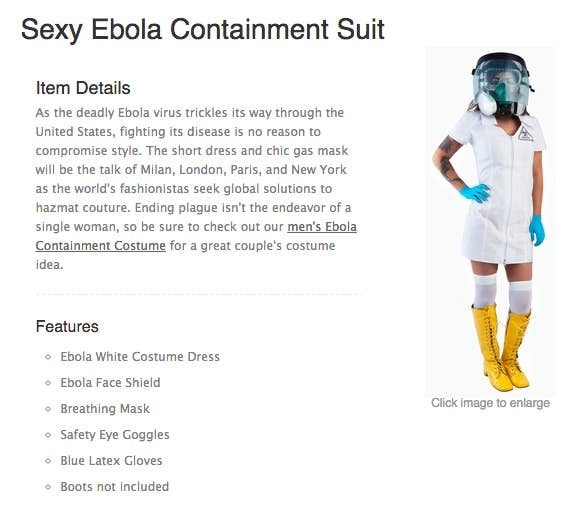 For just $59.99, you can offend everyone within a 20-foot radius.
The description reads: "As the deadly Ebola virus trickles its way through the United States, fighting its disease is no reason to compromise style.
"The short dress and chic gas mask will be the talk of Milan London, Paris, and New York as the world's fashionistas seek global solutions to hazmat couture."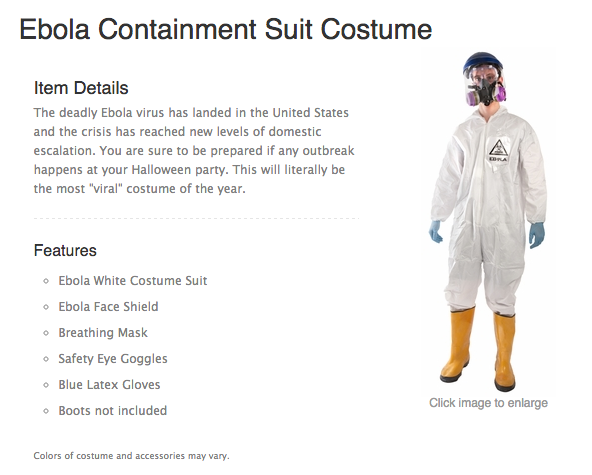 BuzzFeed News has reached out to Brands on Sale for comment.