Serena Williams Wins 3rd U.S. Open In A Row, 18th Grand Slam Title
The 32-year-old beat Caroline Wozniacki to win the U.S. Open for the third year in a row, and her sixth overall.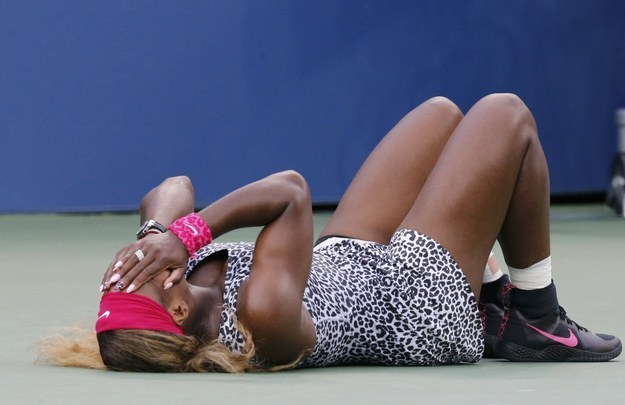 Serena Williams didn't let up in the U.S. Open final today as she quickly took the title against Caroline Wozniacki, a former No. 1-ranked player.
The 32-year-old Williams took the match in straight sets, 6-3, 6-3, at New York's Arthur Ashe Stadium.
Williams didn't lose a single set throughout this last major event of 2014, after losing early at the French Open and Wimbledon, and getting knocked out in the fourth round of the Australian Open.
She is the oldest woman to win the tournament in the Open Era, according to the New York Times.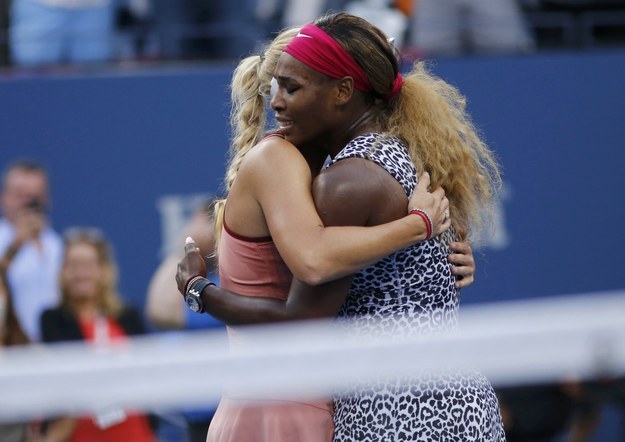 The U.S. Open title has now been taken by Williams three years in a row, and six times overall, with the prize money this time around totaling $4 million, a record for any athlete in pro tennis. She'll get $3 million for the title, plus a $1 million bonus for winning the U.S. Open Series (based on results in tournaments leading up to the Open), the AP reports.
Denmark's Wozniacki, 24, has never won a Grand Slam title, despite being ranked No. 1 in 2010 and 2011.
Williams has cemented her place on the all-time list of Grand Slam winners, matching Chris Evert and Martina Navratilova for fourth, behind Margaret Court (24), Steffi Graf (22) and Helen Wills Moody (19), NPR reports.