Rob Ford Celebrated Canada's Olympic Wins By Bar-Hopping, DJing, And Walking Into A Hydrant
Ouch.
Toronto Mayor Rob Ford had a whirlwind weekend celebrating his beloved team's hockey victories in the Sochi Olympics.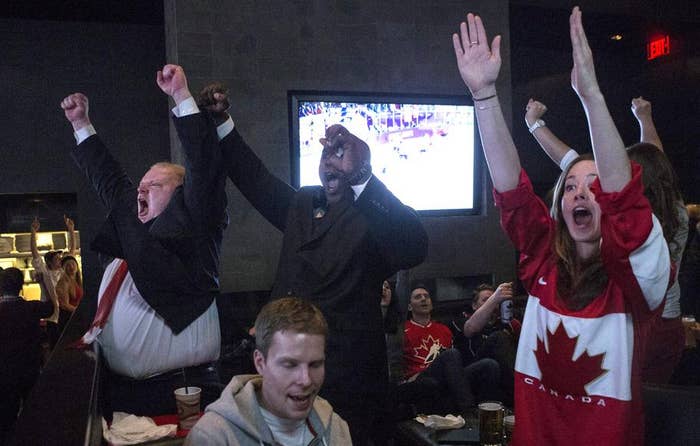 Around noon on Friday, Ford headed to Toronto's Real Sports Bar and Grill after the men began their semifinal game, which Canada won 1-0.
When asked about being at the bar during the work day, Ford replied, "I'm asking the taxpayers to give me two hours off so I can support Canada ... And I think everyone should get two hours off."
He added, "[It's] not going to hurt anyone."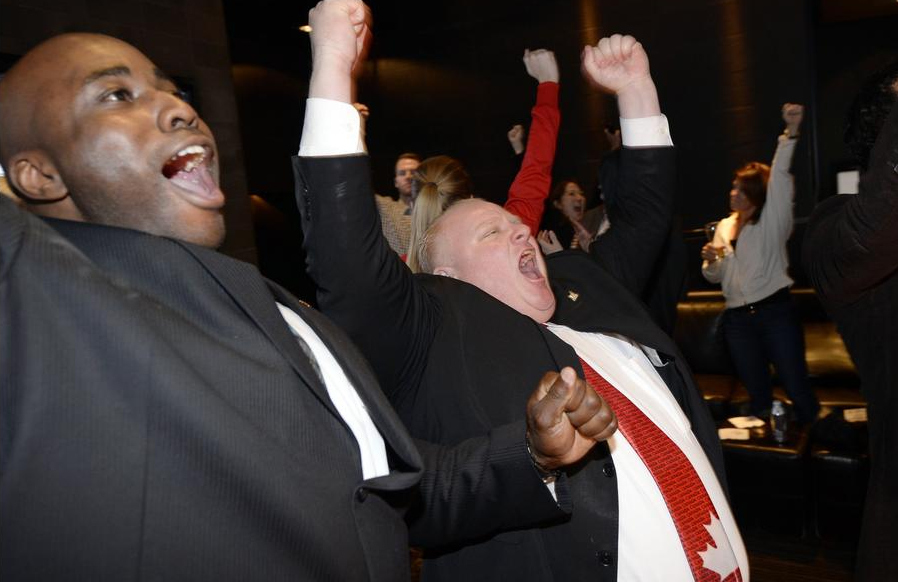 On Saturday, Ford tried out his DJing skills at a South by Southwest fundraiser for some local artists.
Then after celebrating Canada's 3-0 gold medal hockey victory over Sweden Sunday, photographer Darren Calabrese captured these photos of Ford celebrating groin-first right into a fire hydrant.