Rick Santorum Makes Movies Now And His Latest Film Stars Susan Boyle
Because why not?
Rick Santorum: Politician, author, "family values" advocate — and filmmaker? Believe it.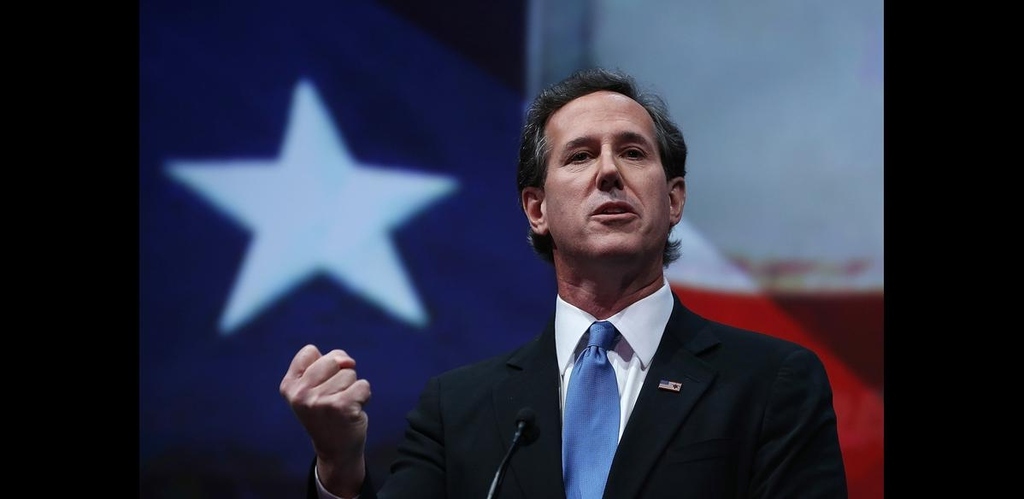 After losing his 2012 bid for the Republican ticket, the Pennsylvanian senator pursued a very, very different path from politics, becoming the CEO of Christian film production company EchoLight Studios.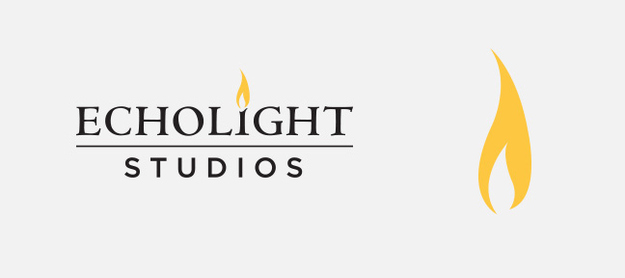 According to their website, the Dallas-based studio "produces and distributes high-quality movies for families of faith."
But Santorum's first three months as CEO haven't been completely without incident. After he fired two former "co-founders," EchoLight is now suing the two men, claiming they were orchestrating "a campaign of sabotage."
Set to be released Nov. 22, EchoLight claims their newest film, a holiday movie called The Christmas Candle, "actually talks about the real, true Christmas story," according to an email sent to Santorum's Patriot Voices group.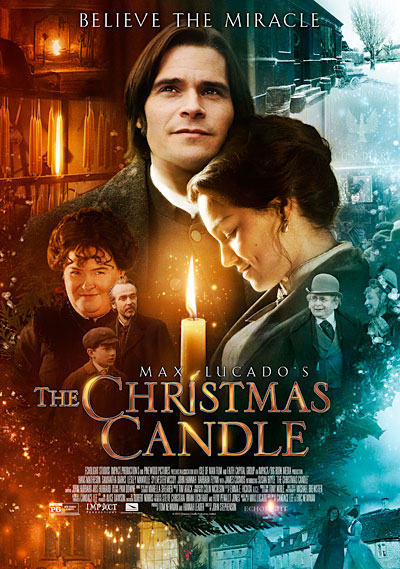 Based on a book by Max Lucado, The Christmas Candle takes place at the turn of the 19th century. Synopsis:
Deep in the heart of the English countryside lies the enchanting village of Gladbury. Legend has itevery twenty-five years an angel visits the village candlemaker and touches a single candle. Whoever lights the Christmas Candle receives a miracle on Christmas Eve. But in 1890, at the dawn of the electric age, this centuries old legend may come to an end.

When David Richmond (Matheson), a progressive young minister, arrives in Gladbury, the villagers discover a new formula for miracles: good deeds and acts of kindness. While David's quest to modernize Gladburysets him at odds with the old world candlemaker, he finds an unlikely ally in the lovely skeptic, Emily Barstow (Barks). Now, the fiery candlemaker must fight to preserve the legacy of the Christmas Candle. But when the Christmas Candle goes missing, the miraculous and human collide in the most astonishing Christmas the village of Gladbury has ever seen.
Fun fact: Both of the film's stars -- Samantha Barks and Hans Matheson -- have been in separate adaptations of Les Misérables.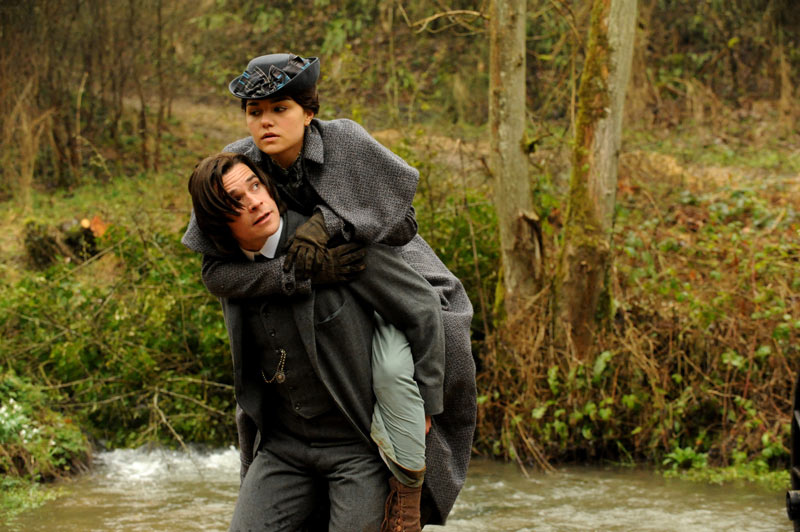 Did we mention Susan Boyle is in it?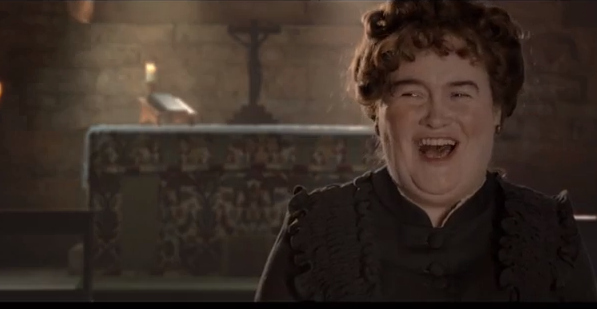 Santorum has expressed his thoughts on "value-based" filmmaking before in a 2011 speech at the Heritage Foundation, where he denounced others' efforts as being cheap and cheesy.
"The problem in the past is that you have these people who create these Christian films — great message, terrible acting, horrible editing," Santorum said. "They are not entertaining, they're preachy."
Santorum added that he hopes "Dallas can become the Hollywood of the faith-and-family movie market."
But Santorum's new studio is fairly prolific, pumping out films like 3 Day Test, a "fun-filled family comedy."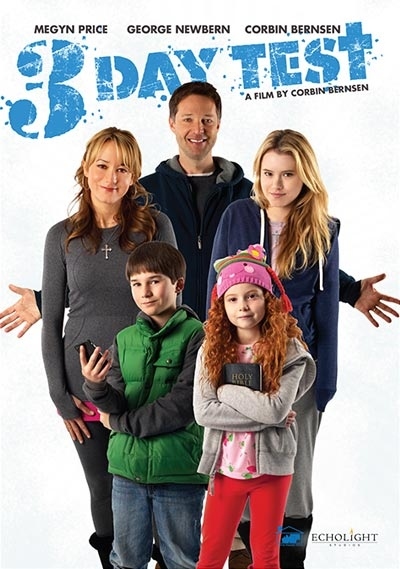 Synopsis:
Martin Taylor has totally lost touch with his family. He has no clue who his teenage daughter's friends are, why his son only communicates with an electronic sign outside his bedroom door, or why his youngest child only watches faith TV. Convinced the family needs to reconnect, Martin surprises the wife and kids with a little experiment -- he locks them in their own home with no power, no heat, no running water, and absolutely no contact with the world outside! The sudden holiday staycation isn't what the Taylors had in mind for the weekend, but they'll have to team up to prove they can survive Dad's wacky mission. With a heartfelt message and some persistence, one little member of the family helps put their priorities back in the pews, because they'll need all the faith they have to get through this!
Another is Beyond The Heavens, which features the tagline "Science has limits that only faith can answer."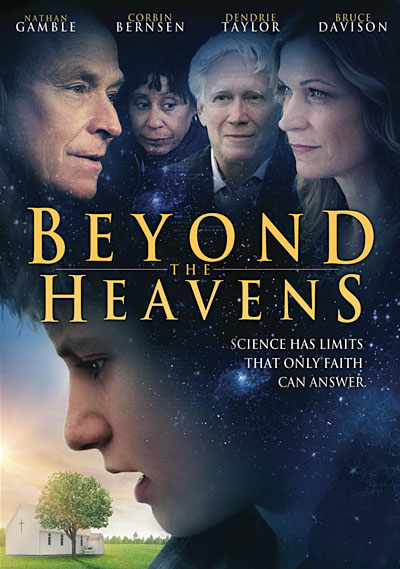 Synopsis:
Oliver, an inquisitive 12-year-old, is caught in a tug-of-war between the teachings of science, the message of Christianity, and the dark cloud hanging over his home life. His all-American family may appear happy, but tragedy tears them apart behind closed doors. As his parents face their own faith crisis, Oliver struggles with some of life's toughest questions. Why are we here? What happens when we die? Who made us? Just as Oliver turns to science for answers, a mysterious and quirky drifter miraculously appears. Their interaction leads Oliver to the ultimate truth: God can only be found through faith — and not by sight alone.
Why did he go into filmmaking? In Santorum's words, he can do anything liberals can do.
"People have asked me how is it that I can go from politics to working in the movie business. I simply say: if liberal Hollywood actors and producers can get involved in politics then conservative politicians can get involved in Hollywood."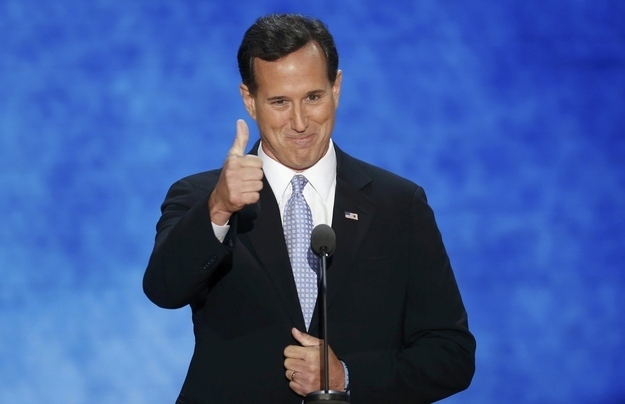 Way to wildly diversify your portfolio, Rick!