Big Pulitzer Wins For Boston Globe, Guardian, Washington Post
But for the first time in a decade, there was no winner for feature writing.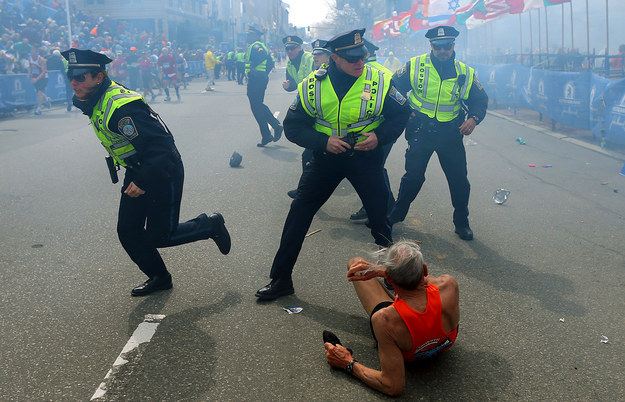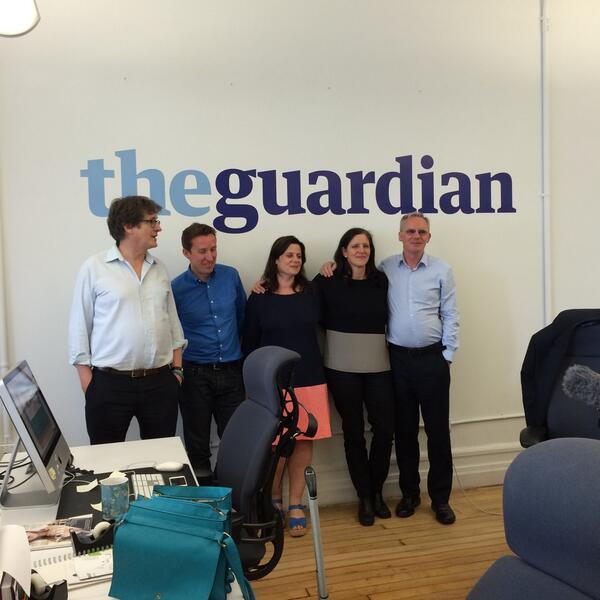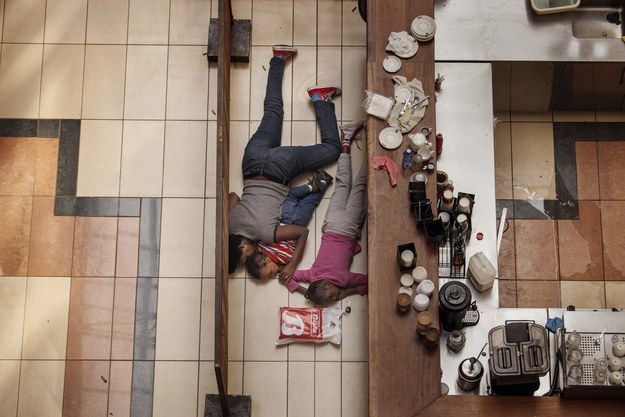 For the first time in a decade, no winner was awarded for feature writing.
BuzzFeed Data Editor Jeremy Singer-Vine was a finalist for national reporting for "Waste Lands," his series with Wall Street Journal investigative reporter John Emshwiller that looked at the effects of the Cold War nuclear arms race, resulting in radioactive contamination scattered across the country.
Here is the full list of winners:
Public Service
The Guardian US, and the Washington Post, for their coverage of the NSA.
Breaking News Reporting
Staff of the Boston Globe for "its exhaustive and empathetic coverage of the Boston Marathon bombings and the ensuing manhunt that enveloped the city."
Investigative Reporting
Chris Hamby of The Center for Public Integrity, Washington, D.C., for "his reports on how some lawyers and doctors rigged a system to deny benefits to coal miners stricken with black lung disease, resulting in remedial legislative efforts."
Explanatory Reporting
Eli Saslow of the Washington Post for "his unsettling and nuanced reporting on the prevalence of food stamps in post-recession America, forcing readers to grapple with issues of poverty and dependency."
Local Reporting
Will Hobson and Michael LaForgia of Tampa Bay Times for "their relentless investigation into the squalid conditions that marked housing for the city's substantial homeless population, leading to swift reforms."
National Reporting
David Philipps of The Gazette, Colorado Springs, Colo., for "expanding the examination of how wounded combat veterans are mistreated."
International Reporting
Jason Szep and Andrew R.C. Marshall of Reuters for "their courageous reports on the violent persecution of the Rohingya, a Muslim minority in Myanmar that, in efforts to flee the country, often falls victim to predatory human-trafficking networks."
Feature Writing
No award
Commentary
Stephen Henderson of Detroit Free Press for "his columns on the financial crisis facing his hometown."
Criticism
Inga Saffron of the Philadelphia Inquirer for "her criticism of architecture that blends expertise, civic passion and sheer readability into arguments that consistently stimulate and surprise."
Editorial Writing
Editorial staff of The Oregonian, Portland for "its lucid editorials that explain the urgent but complex issue of rising pension costs, notably engaging readers and driving home the link between necessary solutions and their impact on everyday lives
Editorial Cartooning
Kevin Siers of The Charlotte Observer "for his thought provoking cartoons drawn with a sharp wit and bold artistic style."
Breaking News Photography
Tyler Hicks of the New York Times for "his compelling pictures that showed skill and bravery in documenting the unfolding terrorist attack at Westgate mall in Kenya."
Feature Photography
Josh Haner of the New York Times for "his moving essay on a Boston Marathon bomb blast victim who lost most of both legs and now is painfully rebuilding his life."
Letters, Drama, and Music
Fiction
The Goldfinch by Donna Tartt (Little, Brown)
Drama
The Flick by Annie Baker
History
The Internal Enemy: Slavery and War in Virginia, 1772-1832 by Alan Taylor (W.W. Norton)
Biography or Autobiography
Margaret Fuller: A New American Life by Megan Marshall (Houghton Mifflin Harcourt)
Poetry
3 Sections by Vijay Seshadri (Graywolf Press)
General Nonfiction
Toms River: A Story of Science and Salvation by Dan Fagin (Bantam Books)
Music
Become Ocean by John Luther Adams (Taiga Press/Theodore Front Musical Literature)