Pope Francis: I'm Like A Pharmacist
Prescribing prayer, that is.
Pope Francis joked on Sunday he is "like a pharmacist," as visitors were given what could only be described as Catholic party favors: boxes that look like they contained pills but actually held a rosary.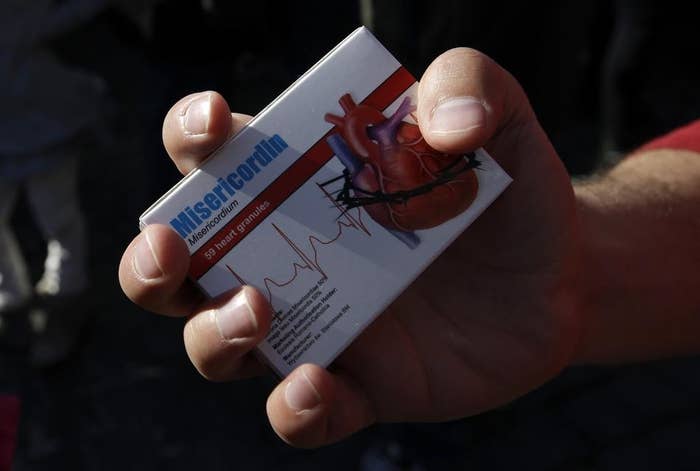 The pope, who has garnered a down-to-earth reputation, called the rosary prayer "spiritual medicine" and said it's "good for the heart."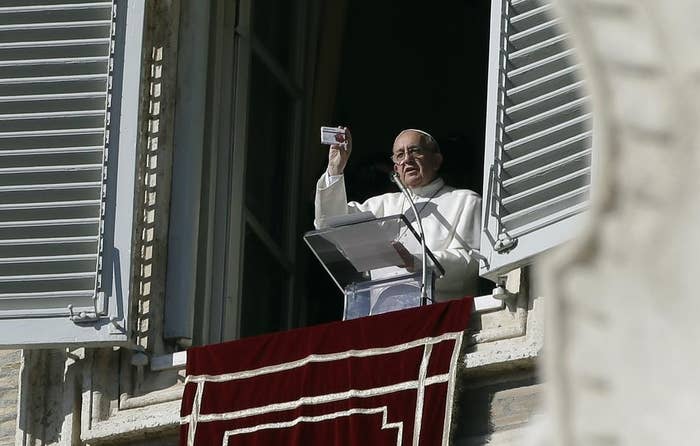 Volunteers distributed thousands of the boxes, which depict a human heart, at St. Peter's Square in Rome.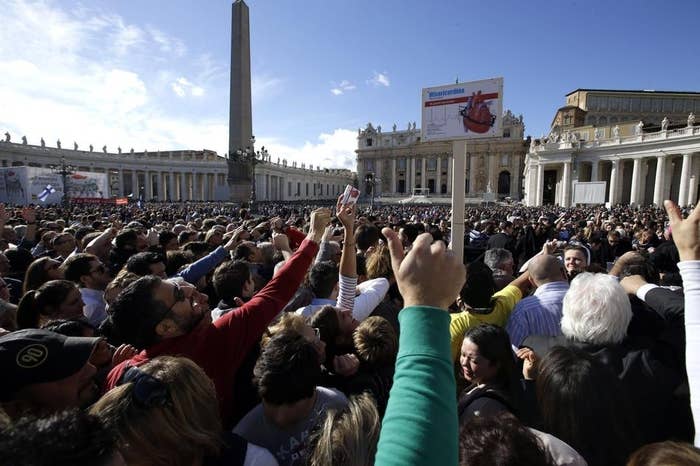 Nuns helped to distribute the pill boxes at the end of his appearance.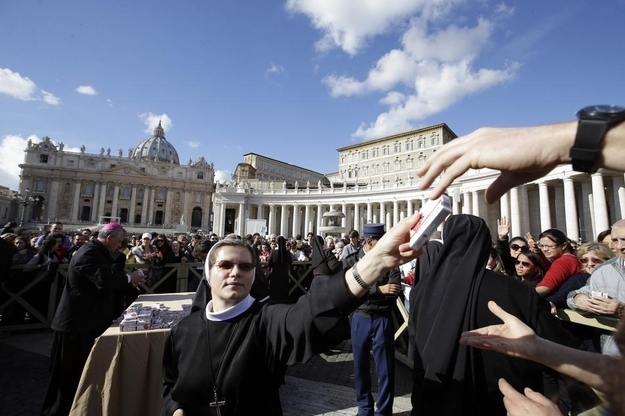 The square was packed with about 80,000 tourists and Romans on Sunday.