Pope Francis Takes Over The Cover Of The Latest Rolling Stone
The pope gets the Bob Dylan treatment.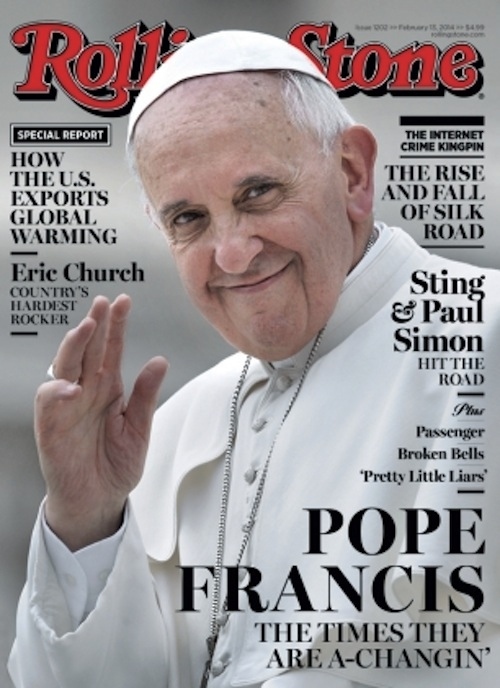 "The Times They Are A-Changin'" proclaims the headline for the massive 7,700-word cover story about Pope Francis in February's Rolling Stone magazine.
The story, which goes "inside the Pope's gentle revolution," took contributing editor Mark Binelli into the Vatican to report on the changes in the Catholic church less than a year after the Pope took power.
This isn't the Pope's first cover moment — his past covers include fronting Time twice, once as last year's Person of the Year.