Update – July 7, 11:52 a.m. ET:
SiriusXM DJ Anthony Cumia, co-host of long-running radio program The Opie and Anthony Show, said he was fired Friday after launching into an extended racist tirade on Twitter, claiming a woman in Times Square assaulted him on Tuesday.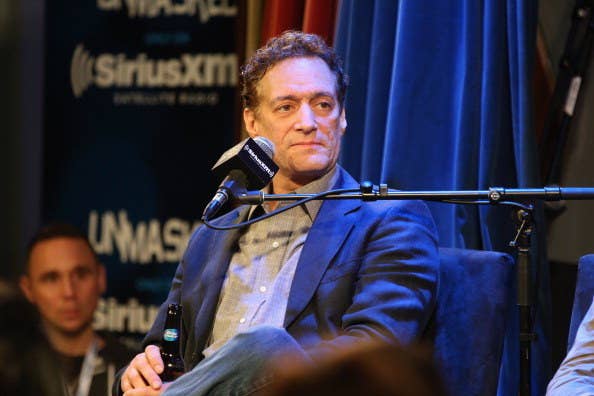 Patrick Reilly, SiriusXM's senior vice president of communications, told BuzzFeed in a statement that the DJ had been let go late Thursday night.
SiriusXM has terminated its relationship with Anthony Cumia of the Opie & Anthony channel. The decision was made, and Cumia informed, late Thursday, July 3 after careful consideration of his racially-charged and hate-filled remarks on social media. Those remarks and postings are abhorrent to SiriusXM, and his behavior is wholly inconsistent with what SiriusXM represents.
Cumia — who was paid $3 million a year — continued to tweet about the incident, insisting he has no interest in apologizing because he "did nothing wrong." But by Saturday, his tweets from roughly the last six months, including those in the rant, had all been deleted, and nearly all of his tweets were gone by Monday.
It is not yet clear whether co-hosts Gregg "Opie" Hughes and Jim Norton will continue the show without their partner, and the two both wrote vague comments about the situation on Twitter.
On Wednesday night, Cumia said he was trying to take pictures of Times Square when a woman got angry for being caught in his frame.
The 53-year-old host said the woman objected to being in the photos and started punching him. He said after calling her a name she punched him repeatedly, and was then harassed by "5 blacks."
Though he never filed a police report, he then took to Twitter to tell his story and rail against "animals" who "prey on white people":
Cumia says she repeatedly attacked him, and that's when the other people appeared and gave him a hard time.
He says if a cop was around, she'd probably lie that he "sexually harassed her."
He continues that because of his race, he was unable to retaliate.
Cumia repeatedly says the woman accidentally got in a picture while he was photographing Times Square, although many questioned the veracity of this as the first picture she's seen in is under scaffolding.
He also seems to regret not fighting back.
As he began to wind down, Cumia sent a few tweets about the anniversary of the Civil Rights Act.
Cumia's fans largely tweeted at him in support, often making racist and sexist comments themselves.
Hughes and Cumia have been on the air since 1995, often hosting shows that include controversial bits such as the annual "homeless shopping spree," once letting a homeless man into the studio to talk about wanting to sexually assault Condoleezza Rice, and reporting that former Boston Mayor Thomas Menino had died in a car crash, with the stunt going so several of Menino's family members believed it.
The pair have been fined by the Federal Communications Commission and fired for such stunts, though they always found a new station to call home.
One instance, in 2004, had CBS Radio and Infinity parent company Viacom fined $3.5 million to cancel all pending indecency claims against the shock jocks. The issue was a "Sex for Sam" contest where listeners were encouraged to have sex in public.
The show, now hosted with comedian Jim Norton, first went on the air in Boston, and has been on SiriusXM since 2004. SiriusXM started The Opie and Anthony Channel in 2011.
Representatives for SiriusXM did not respond to multiple requests for comment.