Some reporters in Russia, where this winter's Olympic Games are being held, have encountered a barrage of hostility from Russian police in recent days, with one crew even being repeatedly detained, the journalists and human activists say.
Reporter Øystein Bogen and cameraman Aage Aunes, who work for Norway's TV2 television station, the country's official broadcaster of this year's Olympics, were stopped by Russian traffic police six times while reporting in towns bordering Sochi.
Bogen said that the Russian police told him he was being targeted and that his license plate was on a "blacklist" issued by the FSB, or the Russian security police — formerly known as the KGB.
"We barely had time to hit the road again after the last police patrol until another one stopped us," Bogen told BuzzFeed.
Bogen's experience offers a glimpse into Russia's possible attempts to clamp down on any critical reporting ahead of the 2014 Games. During an interrogation, one officer even flat out asked the reporter, "Are you going to say anything negative about the Olympics?"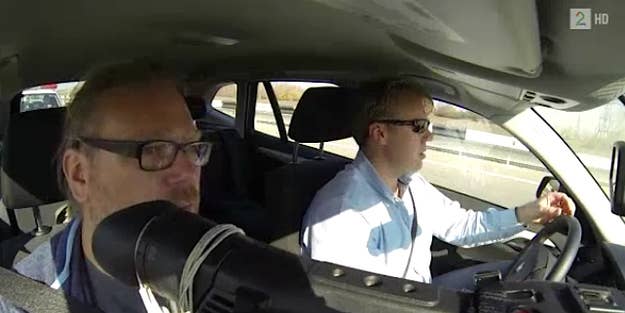 Human Rights Watch wrote about the reporters' harassment, which included being frequently and aggressively questioned about their work plans, sources, religious beliefs, education, and personal lives, and being taken into custody three times.
After being questioned by police on Oct. 31, the ordeal ramped up on Nov. 1, when traffic police stopped Bogen and Aunes in the town of Maykop, outside Sochi.
After a second police car arrived, officers alleged that Bogen had been using drugs and ordered him to submit to a drug test. When Bogen asked what would happen if he refused the drug test, he said he was told, "That will be an admission of your guilt, and we will put you in jail."
"I think that was the moment that I realized these guys are serious and these guys can do anything they want with us, or they think they can do that," Bogen said.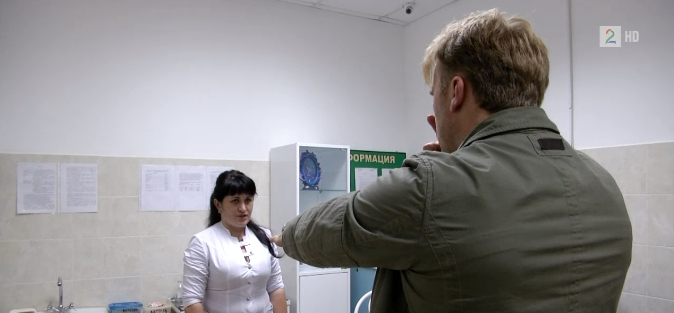 Despite having to sign a document that said his alleged drug use meant he couldn't operate a motor vehicle in Russia, the police had Bogen drive his own car to a clinic. There, Bogen again refused a drug test after consulting with the Norwegian Embassy in Moscow.
The reporter said not taking the drug test was the best advice the embassy gave him, adding that they told him, "If [the police] compromise the test then we can't help you anymore."
An officer who claimed to be the head of the traffic police then told Bogen there had been a "misunderstanding" and released the journalists.
"The Russian authorities tried almost every pressure tactic in the book to try to scare these journalists away from critical reporting on Sochi and other Olympics-related topics," Jane Buchanan, associate director for Europe and Central Asia at Human Rights Watch, said.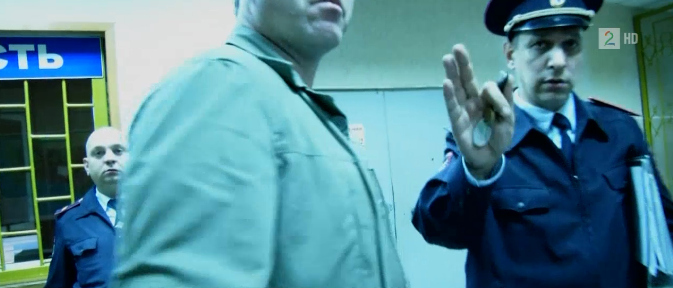 The next day, the men were again stopped by police on their way to Sochi. Bogen said the police questioned the journalists, searched their luggage, and told Bogen they were "not satisfied with his answers." A second police car then came and brought the man to the police station, where an officer who refused to identify himself confiscated all of their possessions, including their phones and equipment.
Everything was later returned, but not before the two were held in a cell with other detainees for hours and told by an officer he believed their documents were fake. Police refused to let them call their embassy, but released the journalists around 10 p.m. without any explanation.
According to Human Rights Watch, Russian law permits police to detain people for up to three hours without charge in order to "establish their identity." But the authorities must give a reason for the detention, log the detention, and provide individuals in custody with immediate access to a lawyer or let them contact their embassy.
After the return of his cell phone, Bogen said the device prompted him to enter in a new password, leading him to suspect the phones had been tampered with — a fear that still lingers with him.
"I'm worried about my sources, and I'm worried about the integrity of our work," he said. "So I feel I'm still under harassment because of that."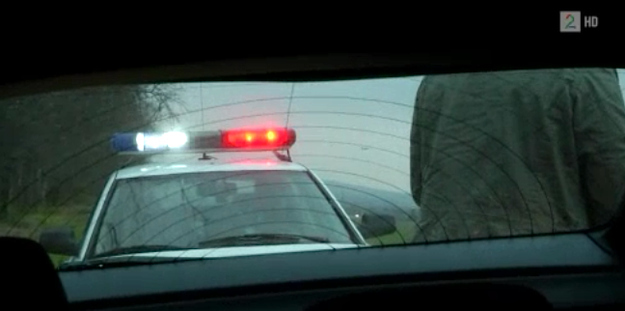 Less than an hour passed until the men were stopped again on the outskirts of Sochi. Police inspected their documents and luggage, interrogated them, and performed body searches.
Bogen said an official at a nearby checkpoint told him it was normal procedure for everyone traveling to Sochi to be questioned.
The official, who Bogen believed was from the secret police, grilled the two for roughly 90 minutes, asking Bogen the names of his sources, what they wanted to film, and whom they had spoken to.
Finally, Bogen asked when they would be released, and whether they would meet another set of police right down the road. He said the official told him, "No, you're not. We're finished with you now. Welcome to Sochi."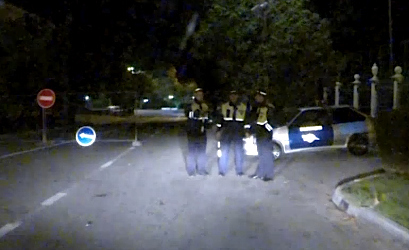 Though he hasn't been stopped since the last incident on Nov. 2, Bogen, who has reported on Russia since 1995, said he doesn't feel safe in Sochi, which he described as "Putin's Disneyland."
"It doesn't look like Russia, it doesn't feel like Russia. Everything is new, everything seems to be working, everyone is nice, and everyone is supposed to be happy," he said. "But this is not the situation in the rest of the country. And in my opinion, after working here for a time, it's not the situation in Sochi either."
As for why they were repeatedly stopped, questioned, and detained, Bogen said he believes the police are wary of any negative reporting.
"I think they had an impression that we were there to make some critical stuff on the Olympics. And they were right, that's why we're here," he said.
For other journalists attempting to cover the games, Bogen encourages they thoroughly record their experiences so that others can see what it's like for the local Russian media, who experience the restrictions on a daily basis and feel "forgotten by the world."
"Consider strongly whether to go here at all," Bogen said. "And if you go, you should document everything you're exposed to. And do not trust the authorities."