NASCAR's Kurt Busch Says Ex Who Accused Him Of Abuse Is A "Trained Assassin"
He claims she said that a character in Zero Dark Thirty was inspired by her. The driver is in court because his ex requested a no-contact order.
NASCAR driver Kurt Busch testified yesterday that he believes his ex-girlfriend is a trained assassin for the U.S. government sent on missions around the world, the Associated Press reported.
"Everybody on the outside can tell me I'm crazy, but I lived on the inside and saw it firsthand," Kurt Busch said about his ex-girlfriend, Patricia Driscoll, who heads the Armed Forces Foundation, which promotes wellness for members of the military and their families.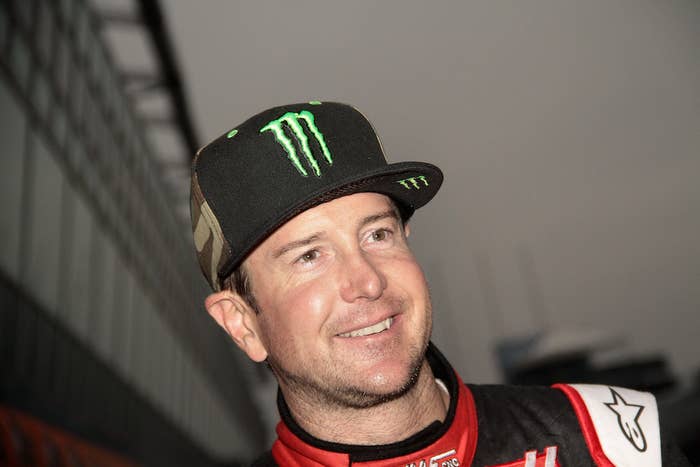 Driscoll described the driver's testimony as "ludicrous," and said that he took it "straight from a fictional movie script" she wrote that he edited.
Busch, nicknamed "The Outlaw," was in court because Driscoll requested a no-contact order, where he repeatedly claimed that she was an assassin who went on missions around Central and South American and Africa.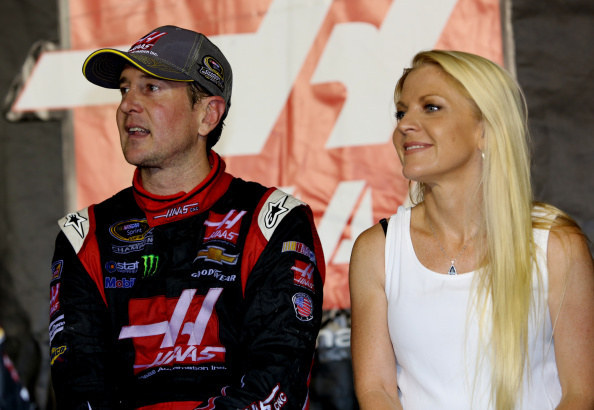 He told multiple stories about her having a second life, according to the AP:
He recounted one time when the couple was in El Paso, Texas. He said Driscoll left in camouflage gear only to return later wearing a trench coat over an evening gown covered with blood.

A day earlier, Busch said his ex-girlfriend told him she was a mercenary who killed people for a living and had shown him pictures of bodies with gunshot wounds.

Busch said Tuesday that Driscoll had claimed that a female character in "Zero Dark Thirty," a film depicting the CIA's hunt for Osama bin Laden, was a composite of her and other women.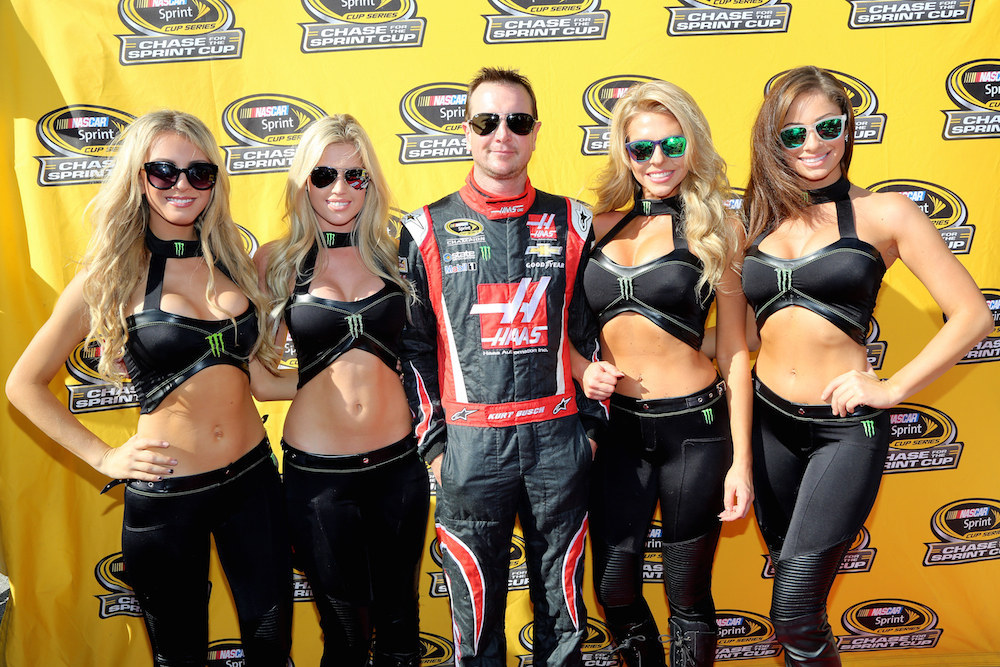 A former personal assistant for the two, Michael Doncheff, also claimed that Driscoll said she was a trained assassin for the government, claiming she told him, "I take down foreign governments. I own Washington."
Neither Driscoll nor her attorney refuted the testimony over the four-day hearing, but she denied it in a phone interview with the AP.
"These statements made about being a trained assassin, hired killer, are ludicrous and without basis and are an attempt to destroy my credibility," Driscoll told the AP. "Not even Rusty Hardin [Busch's attorney] believes this."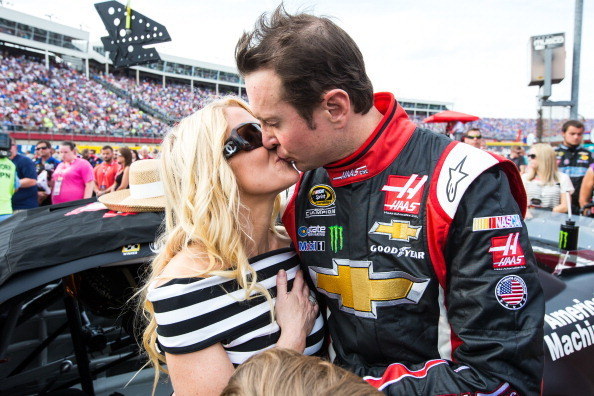 Busch testified he ended the relationship in September to focus on racing. Driscoll said a week later Busch assaulted her in his motorhome, grabbing her face and smashing her head into a wall multiple times.
At the time, Driscoll said Busch accused her of "having spies everywhere and having a camera on the bus to watch him."
The abuse allegations, which Busch has denied, are the subject of a separate criminal investigation.
There is expected to be a court ruling on Driscoll's no-contact order request in the next few weeks.