Muslim Brotherhood Spokesman Arrested In Egypt
Gehad el-Haddad, the Brotherhood's main foreign media contact, was arrested with three other group members in Cairo.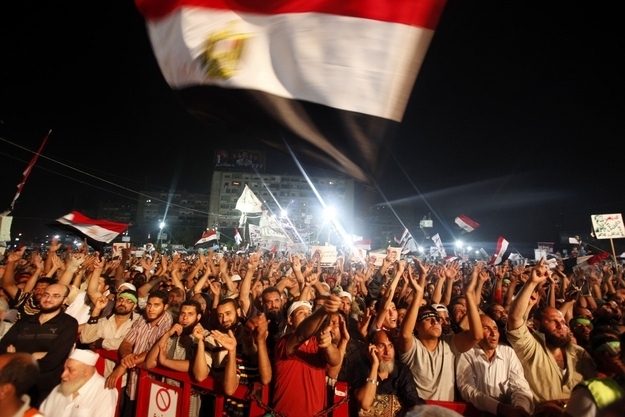 Police today have arrested Gehad el-Haddad, the well-known English-speaking spokesman for Egypt's Muslim Brotherhood and a target of much Twitter vitriol.
The spokesman was arrested for allegedly inciting violence that ultimately killed protestors, state media and a security official told the AP.
The son of Egypt's former President Mohammed Morsi's foreign advisor, Essam al-Haddad, el-Haddad was a prolific spokesman and adamant defender of the Brotherhood's policies both before and after Morsi's ouster.
During the coup, el-Haddad spoke to international media while protesting from within a massive sit-in. He remained in hiding while still publicly criticizing the coup when the army violently broke up the sit-in on Aug. 14, leaving over 1,000 dead — most of them Morsi supporters.
Egyptian police arrested the spokesman with three other group members, including a former lawmaker, in the Cairo suburb where the sit-in was held.
Two other members of the Brotherhood were also arrested in a nearby apartment and are also accused of inciting violence, the official said.
El-Haddad's father and two other top Brotherhood leaders have been held with Morsi in an undisclosed location since the former president was ousted in a July 3 military coup.
Thousands of Morsi supports and Brotherhood members were arrested in the last month, with more than 2,000 being held pending prosecution. At least two top leaders remain wanted.