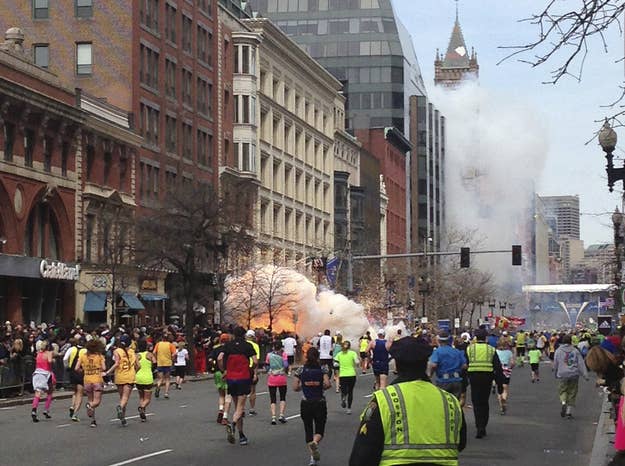 Millions of tweets were sent out following the Boston Marathon bombing and the tense week that followed. While many of the tweets were helpful and informative, a new report from IBM Research Labs in Delhi, India reports that 29 percent of the top 20 tweets were "fake content" and inaccurate rumors.
Through their study (PDF here), which looked at nearly 8 million tweets, scientists Aditi Gupta, Hemank Lamba, and Ponnurangam Kumaraguru found that 51% of marathon-related tweets were "generic opinions and comments," while a mere 20% contained factual information.

Many accounts tweeting about the marathon were spam accounts or scammers created with the intent of spewing nonsense or trying to profit from the tragedy, the researchers found.
From April 15 to April 20, 31,919 new Twitter accounts were opened that tweeted about the bombings, they wrote. Within two months, 6,073 of these users had been suspended.
"We found most of these profiles exploited the sympathy of people by using words such as prayforboston, prayers, victims. We can also see the malicious intent of people, as they attempt to create hoax accounts, as indicated by usage of words such as official account. The account BostonMarathons was also one such account which tried to impersonate the real bostonmarathon account," the study says.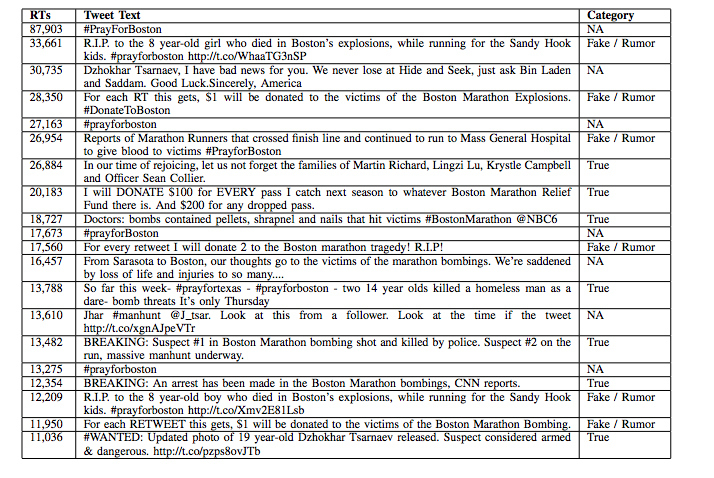 But it wasn't only trolls doing all the work: the researchers wrote they found a "high number of verified accounts propagate fake content."
"The high number of verified and large follower base users propagating the fake information, can be considered as the reason for the fake tweets becoming so viral."
Interestingly, 75% of the fake tweets were propagated using mobile phones.

Due to misinformation distributed by the thousands of inaccurate tweets, the researchers recommend an algorithm that can "solve and detect such content in real-time," and said they are working on such a technology.