33 Killed In Terrorist Attack At China Train Station
The attack is one of China's deadliest in recent years. Warning: Graphic images.
Updated: March 3, 12:08 p.m., ET
Twenty-nine people are dead and 143 injured from a terrorist attack by a group of knife-wielding men at a train station in southwestern China, the Associated Press reports.
Four of the assailants were killed by police and another was captured, bringing the number of total dead to 33.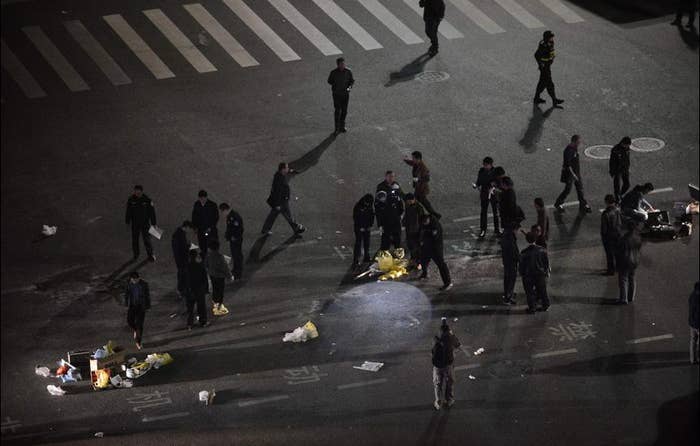 Two of the more than ten assailants at Yunnan province's Kunming Railway Station were women, including one killed and the one detained, but police were still searching for at least five attackers on Sunday.
"All-out efforts should be made to treat the injured people, severely punish terrorists according to the law, and prevent the occurrence of similar cases," said Meng Jianzhu, China's top police official, who arrived at the scene early Sunday.
The government described the brutal killings as "a terrorist attack carried out by Xinjiang separatist forces."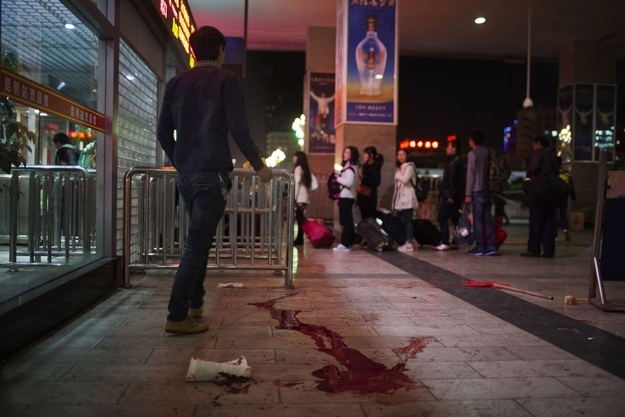 Witnesses said the attackers stormed the station wearing black uniforms and carrying long knives and machetes, and said they heard gunshots after police responded.
The assailants have not been identified, but police seem to believe the Uighur population could be involved and were questioning members of the community.
According to the AP:
The far western region of Xinjiang is home to a simmering rebellion against Chinese rule by some members of the Muslim Uighur (pronounced WEE'-gur) population, and the government has responded there with heavy-handed security.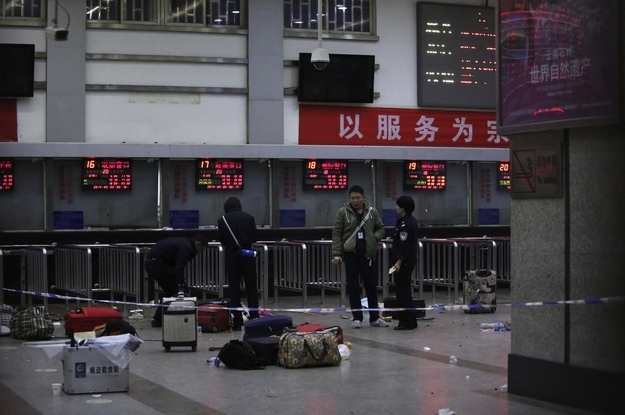 Correction: An earlier version of this story said that the train station is in Beijing, but it is actually in Yunnan, in southwestern China.