Michael Sam Cut From St. Louis Rams
The 24-year-old will have 24 hours for another team to claim him off of waivers.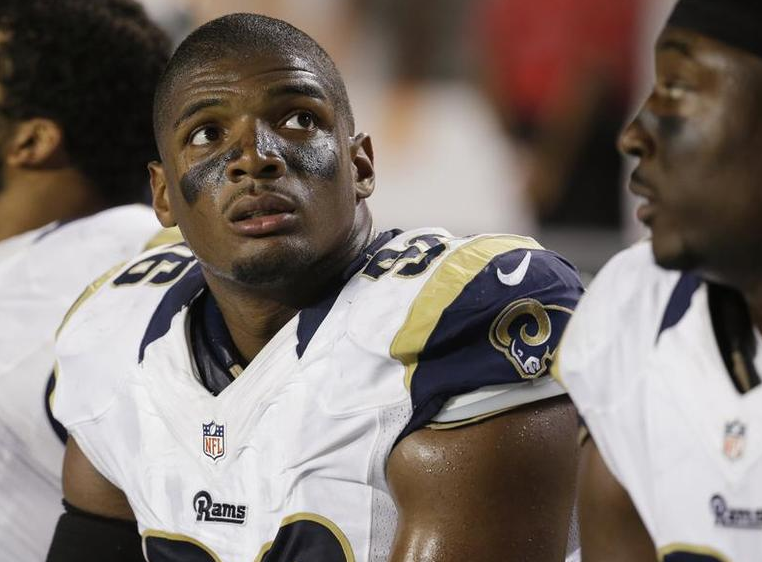 Michael Sam, the first openly gay player drafted into the NFL, was released from the St. Louis Rams today, the team announced.
ESPN reports that Sam was cut at 4 p.m. Saturday, when the teams had to trim down their rosters to 53 players to comply with league regulations.
Any NFL team is free to sign Sam until noon ET on Sunday. If that doesn't happen, the Rams could sign Sam to their 10-man practice squad. At least one league source has told ESPN that's what the Rams would like to do.
Rams coach Jeff Fisher called the decision to release Sam "a football decision. It was a football decision back in May when we drafted Mike."
By nearly all accounts, Sam performed well throughout training camp and the preseason, but the Rams are particularly deep and talented at defensive end, Sam's natural position. The Rams kept nine players on the defensive line, including undrafted rookie Ethan Westbrooks. That means Sam essentially lost a tight competition with Westbrooks for one of the final spots.
Instead of waiting to learn if he'd made the team, Sam went to his alma mater, the University of Missouri, to attend its season-opening game against South Dakota State.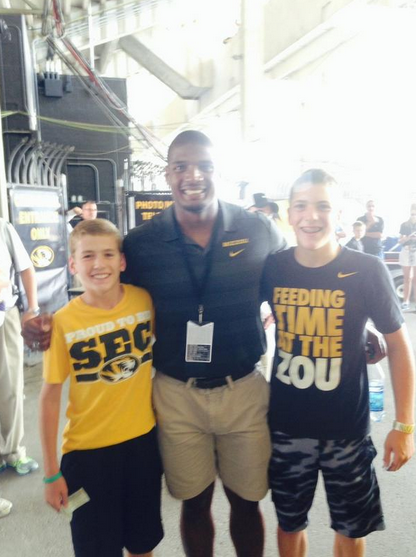 Sam later thanked the Rams for the opportunity in a series of tweets sent about an hour after he was reportedly released.
Both Sam and Rams head coach Jeff Fisher agreed Sam had shown enough to justify a spot somewhere in the league.
"I'm very confident that I'll be playing on an NFL roster this fall," Sam told the St. Louis Post-Dispatch. "I know I can play in this league."
At the University of Missouri, Sam revealed his sexual orientation to his college teammates and friends long before deciding to tell national media outlets. He went on to finish his college career as one of the most decorated players in school history.
Sam ended his senior season as the SEC's co-Defensive Player of the Year and made a number of All-American teams. Many league analysts had predicted Sam would be drafted somewhere in the first four rounds.
Instead, Sam lasted until the 249th pick in the draft — only seven players were selected after him. Explanations for his precipitous drop went from size — at 6-foot-2-inches and 260 pounds, Sam was too slow for linebacker and too small for the line — to NFL teams' reluctance dealing with media scrutiny of an openly gay player.
Other than an ESPN report detailing Sam's shower habits (which ESPN later apologized for), there was little off-field news about Sam during training camp with the Rams. On the field, Sam performed well in training camp and the preseason. He totaled 11 tackles and three sacks, a figure which left him tied for fourth in the league. In Thursday night's preseason finale against Miami, Sam finished with a team-high six tackles.
"Mike has the ability to play somewhere," Fisher told reporters Saturday. "It needs to be the right place and a good fit."
For now, at least, that's not St. Louis.