A Famous Artist Called This 7-Year-Old War Survivor's Paintings "Mind-Blowing"
Shah Bibi Tarahkhail doesn't let her prosthetic arm stop her from being totally awesome.
Within weeks of getting a prosthetic arm after a horrific war injury, 7-year-old Afghan girl Shah Bibi Tarahkhail is being hailed as a "mind-blowing" abstract artist by a famous painter.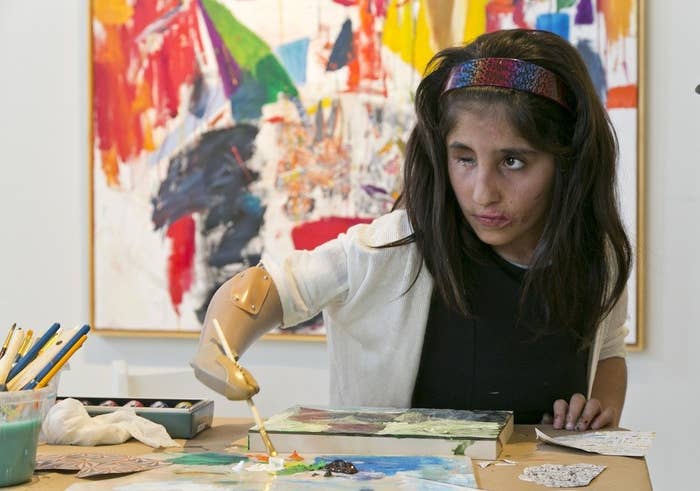 Shah Bibi was hurt less than a year ago, after she went outside one morning to play with her brother the night after a violent battle between Taliban fighters and U.S. military forces, the Daily Mail reports.
The Children of War Foundation focuses on providing medical and surgical care to children in need.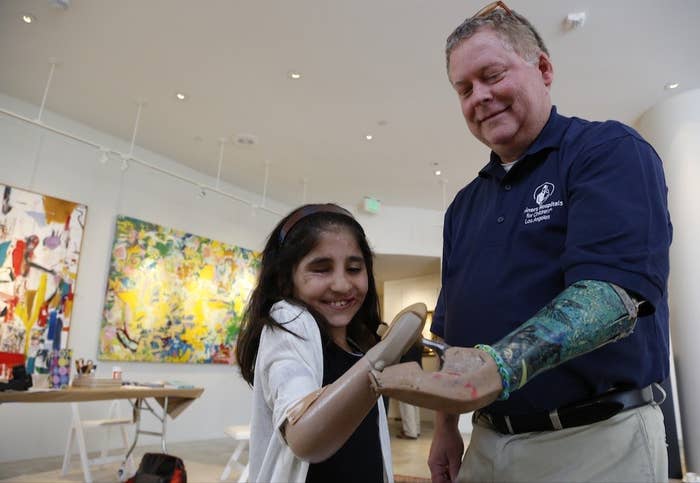 While learning to use her new arm by spending time with abstract artist Davyd Whaley, Shah Bibi has discovered a new talent, with Whaley calling one of her paintings "pretty mind-blowing."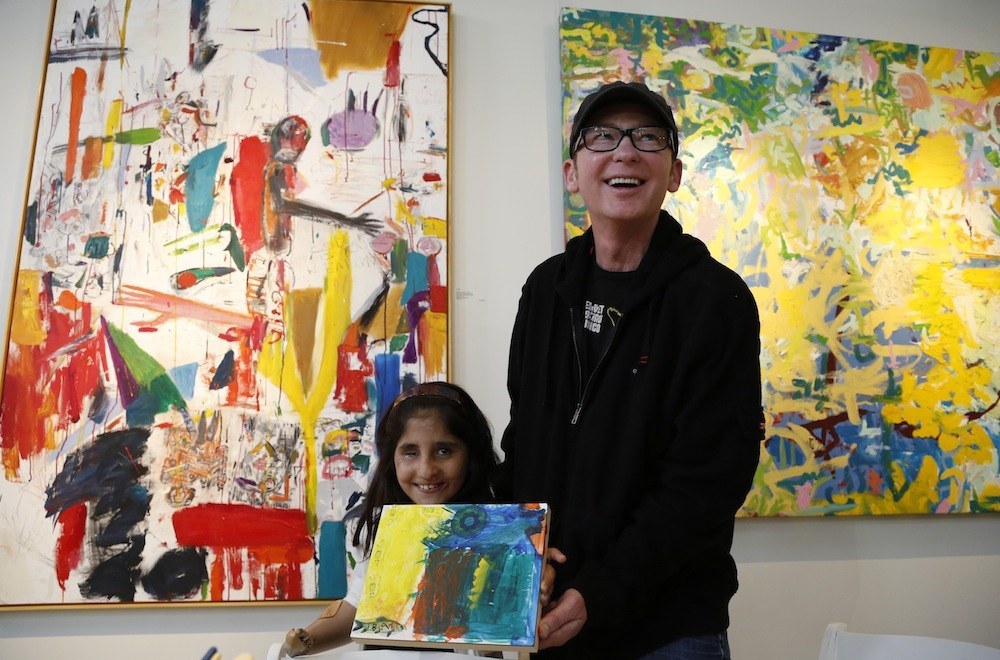 Shah Bibi, who is fluent in Afghan languages but picked up a bit of English, has an affinity for American culture: She arrived at the gallery in a pair of Minnie Mouse shoes and sometimes sang along to "Let it Go" while she painted.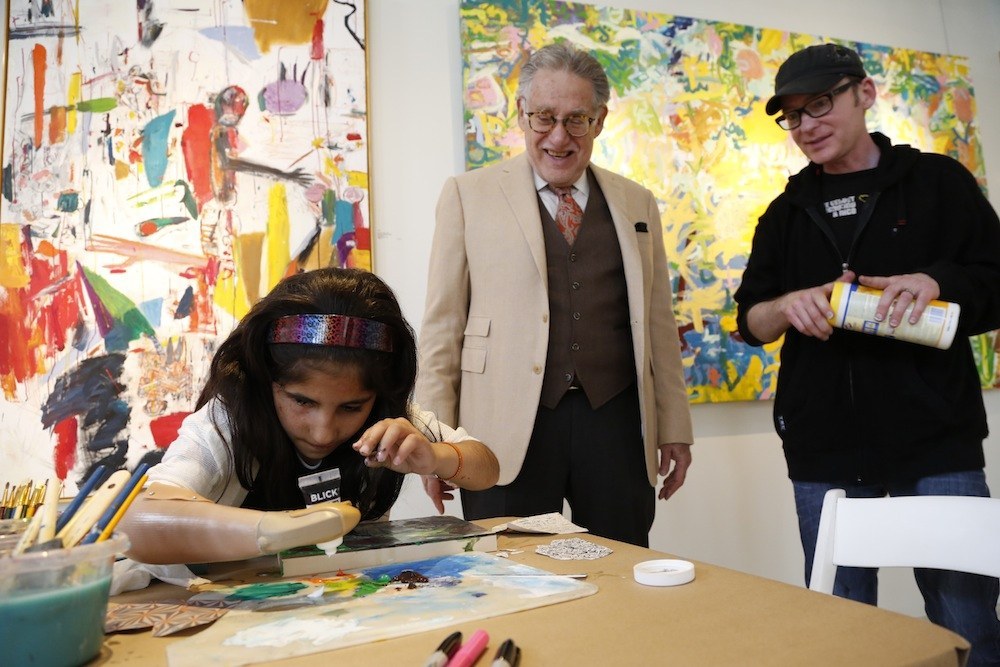 The 7-year-old will return to her family next week, but Children of War has plans to bring her back next year to fit her with a prosthetic eye and take care of her facial scars.