See A Man Return Home From The Army To Find Out His Wife Secretly Lost 100 Pounds
Misty Shaffer went from a size 24 to a size 6 without her husband knowing.
High school sweethearts Misty and Larry Schaffer had been married since 2008, and Larry never once mentioned Misty's weight.
But when Larry, an Army specialist, was deployed for a year to Afghanistan in 2012, Misty decided to give him a big surprise: She went on a secret yearlong diet.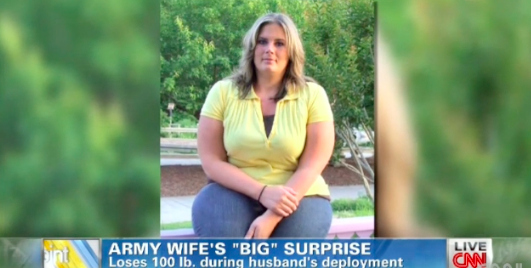 "I just sat in bed one night and was like, 'I can do this,'" she told CNN. "'I need to do this.'"
The Leland, N.C., mom cut out junk food from her diet and used portion control to get down from a size 24 to a size 6.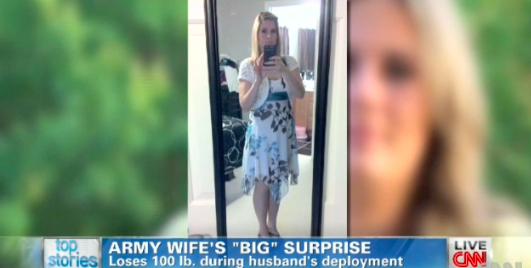 Larry returned last spring, and was instantly speechless.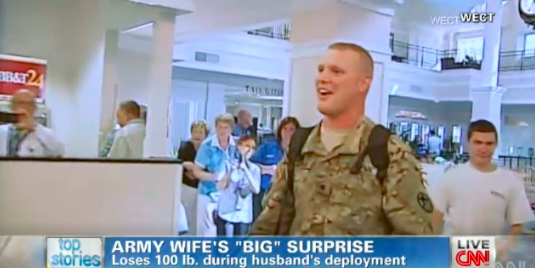 Misty's husband had never seen her weighing less than 220 lbs., even when the two were in high school.
And Larry even got two more surprises: first, a long overdue reunion with his 3-year-old daughter, Nevaeh.
And second, a new house, which Misty bought while he was overseas.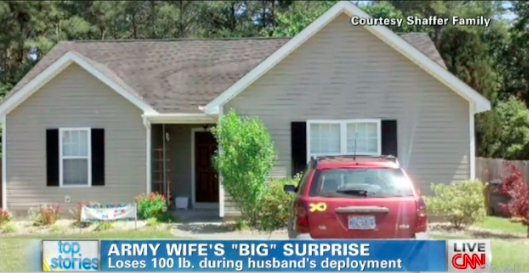 The best part for Misty? Her husband finally being able to pick her up for the first time.
Watch Misty and Larry's story: