Little Boy's Passport Doodles Reportedly Get Dad Stuck In South Korea
This might be a good reason not to let little kids near important documents.
A dad only identified as Chen was detained in South Korea after his 4-year-old son drew all over his passport, Metro reports.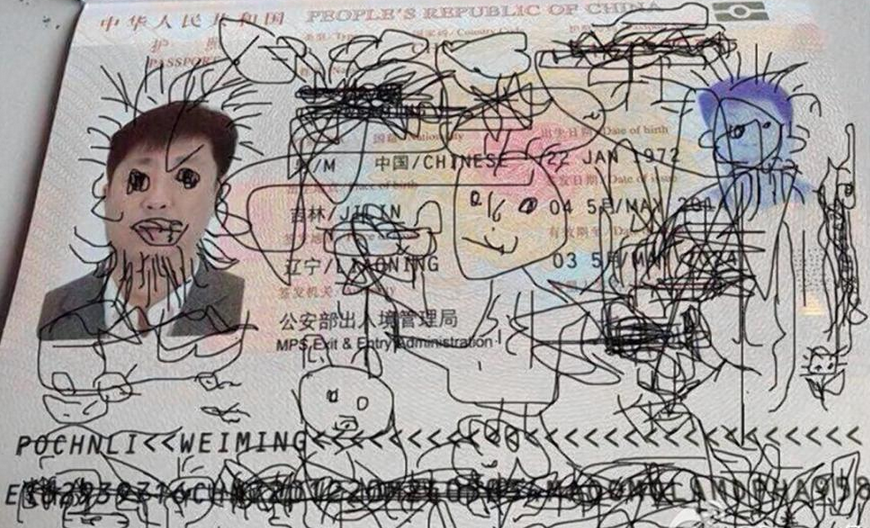 The family was traveling in South Korea when the man's son allegedly decided to give his dad a beard and practice his drawings of animals on the important documentation.
Chen posted the photo with a plea for help on Chinese social networking site Weibo because he was reportedly told he would not be able to fly back with his family.
Good luck with that!