Last Text Sent From Phone Of Murdered Teen: "OMG. ... I Think I'm Being Kidnapped"
The text, which was received by 14-year-old April Milsap's boyfriend, was the last sent from her phone before her body was found by joggers.
A text sent by a Michigan teen who was killed while out walking her dog last Thursday may help lead police to her killer, the Associated Press reported.
The body of 14-year-old April Milsap was found by two hikers in a drainage pipe in Armada, Mich., after her dog, Penny, led them to the ditch, police said.
But a text that April's boyfriend received from her phone the night she was killed could be a potential clue, Armada Police Chief Howard Smith said.
"We don't know who sent it — if it was April, if it was the killer, or someone else," Michigan State Police Lt. Michael Shaw told the Detroit Free Press.
Police also released a sketch of a man in his 20s with sandy or reddish brown hair who was seen in the area around the time April went missing, ABC7 reports.
FBI experts told investigators that potential suspects may "show an excessive interest in the case or have unexplained absences from their regular activities," MLive reports.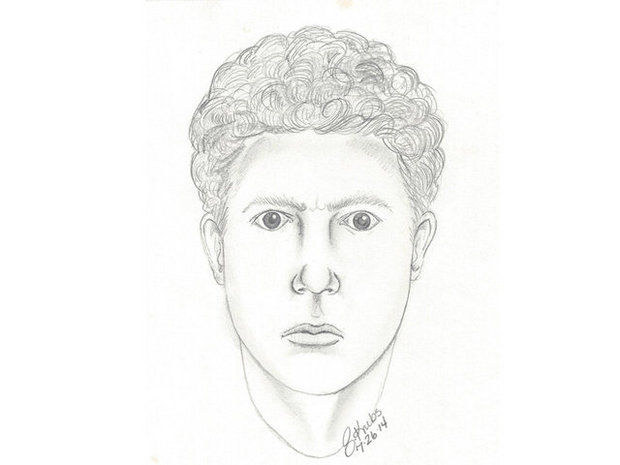 A gray van with dents in it that had two white males inside may also be connected to the disappearance, police said.
Another vehicle, a small-capacity blue and white motorcycle with a young male rider, is also being pursued as a connection.
It is unknown how April, who just graduated from middle school, was killed, but police said she was not shot or stabbed.
The rural town of less than 2,000 about 35 miles northeast of Detroit has been shaken by the murder, and police have received more than 600 tips.
"There's no such thing as a tip that's not worthwhile," Smith said.
A GoFundMe page set up to raise money for the teen's family has also accumulated more than $10,000 as of Tuesday.
"I'm just existing. I'm just numb," April's mother, Jennifer, told the Detroit Free Press.
"We're at a loss," her grandfather, Dennis Levans, added. "She was just a beautiful young lady."