These 2-Year-Old Twins Reacting To Their Parents Kissing Are Painfully Adorable
The horror!
During a surprise photo shoot for their dad, 2-year-old twins Evelyn and Elinor didn't hide their feelings when the photographer asked their parents to kiss.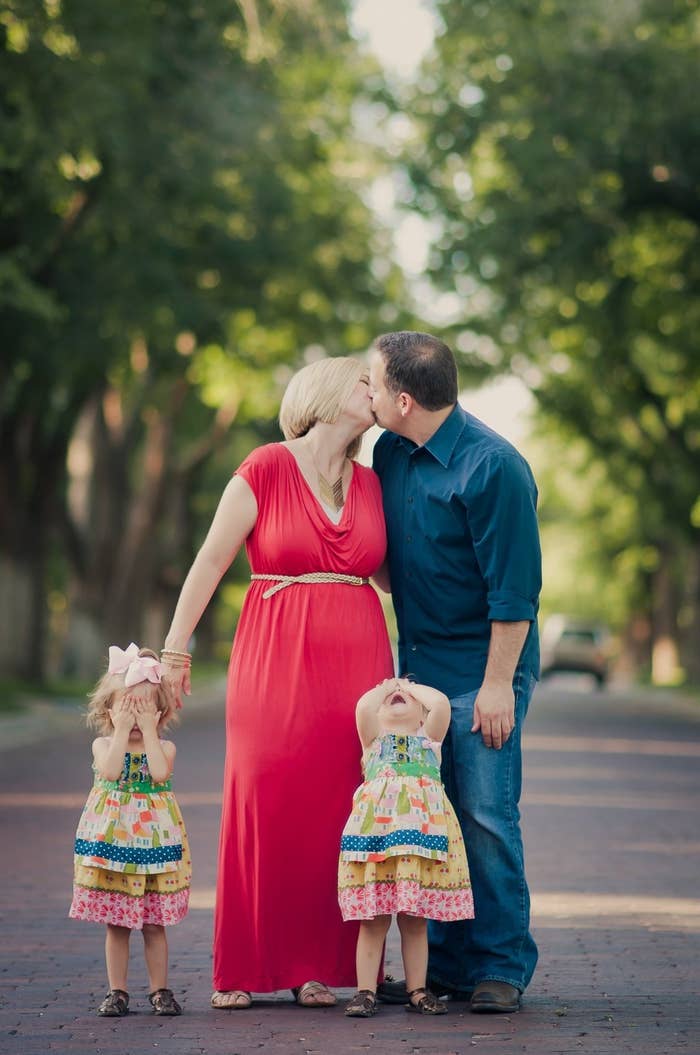 Mom Mandy Carbajal, of Amarillo, Texas, told ABC News the photographer asked the girls to cover their eyes, so it wasn't completely spontaneous, but they totally hammed it up.
"[I]t actually worked out perfectly because Elinor was not cooperating for smiles because she was nervous about train sounds she was hearing in the distance," Carbajal said. "And Evelyn was being a total ham so she was happy to oblige."
No cooties for you, young ladies.