This story is developing.
Updated — Sept. 24, 10:40 a.m., ET:
Actress Amber Heard reportedly had up to 50 photos stolen from her personal collection, including one where she is holding a sign with a message to fiancé Johnny Depp.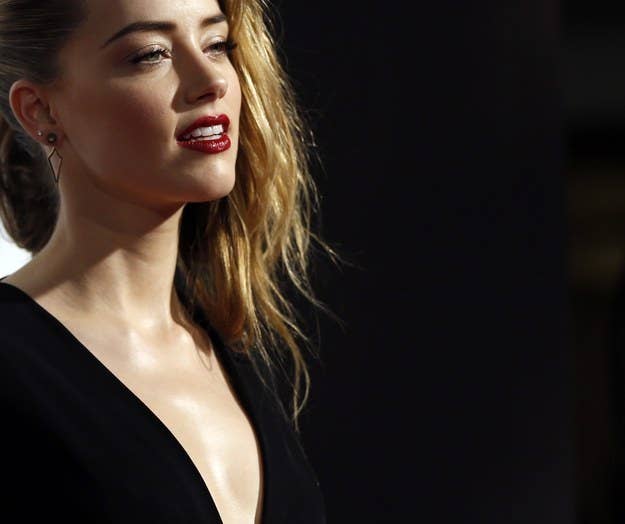 Rumors circulated on Monday that pictures stolen from actress Emma Watson would soon be released in the widening celebrity hack, though on Wednesday it turned out to be an elaborate viral hoax.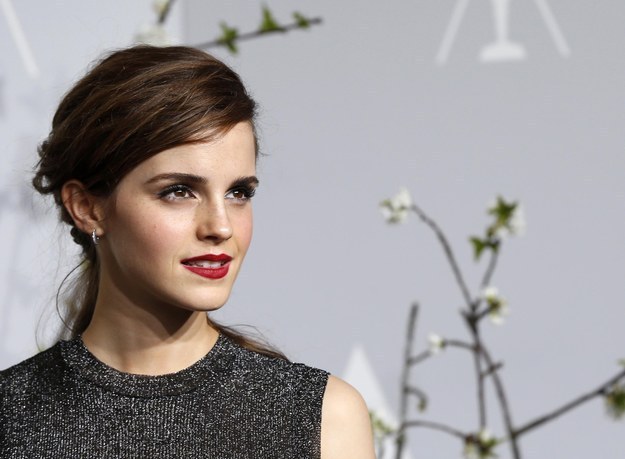 Updated — Sept. 21, 3:03 p.m., ET: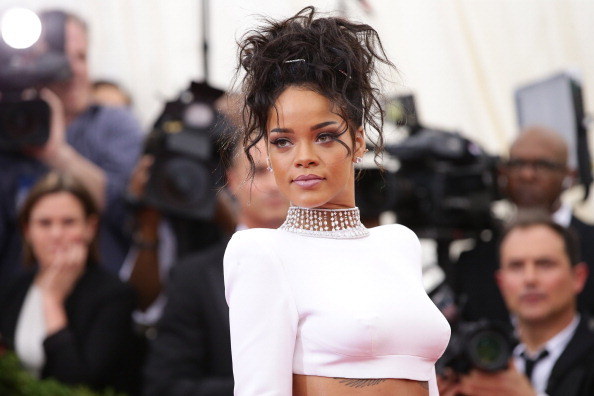 In her stolen selfies, Kardashian is posing sans clothing in a bathroom and holding a BlackBerry. She isn't wearing a wedding ring.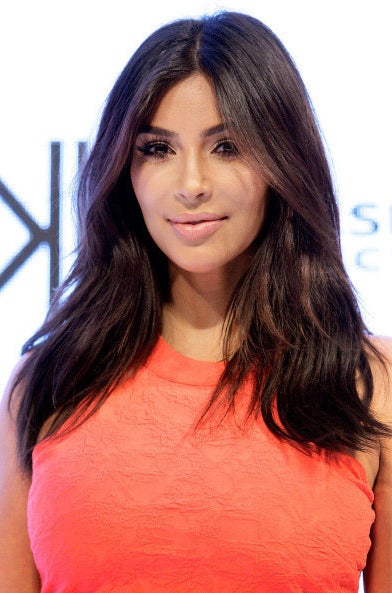 A rep for the reality star, who recently posed nude for British GQ, declined to comment to BuzzFeed News.
New photos and videos of Jennifer Lawrence and Kaley Cuoco continued to be released, with more seemingly still being held for a future date.
Dozens of personal pictures, both nude and clothed, also surfaced of stars like Kate Bosworth, Lake Bell, Hayden Panettiere, and LeeLee Sobieski, plus personal videos said to be of Aubrey Plaza.
In an Instagram post, actress Meagan Good confirmed her photos' authenticity, writing that anyone reposting the leaked photos should be "ashamed" of themselves.
"At the end of the day — we all know those photos were for my husband [Sony/Columbia movie Executive DeVon Franklin]," she said.
Actress Gabrielle Union released a statement about private pictures of hers that made their way onto 4chan, saying that she and husband Dwyane Wade have contacted the FBI.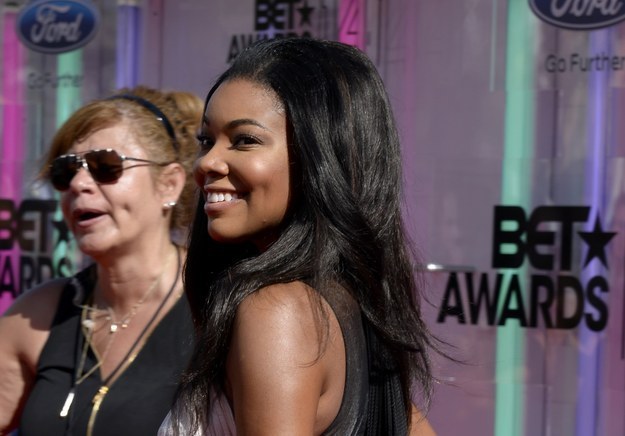 They wrote:
it has come to our attention that our private moments, that were shared and deleted solely between my husband and myself, have been leaked by some vultures. I can't help but to be reminded that since the dawn of time women and children, specifically women of color, have been victimized, and the power over their own bodies taken from them. These atrocities against women and children continue worldwide. For anyone out there also being affected by these and other hacking and hate crimes – We send our love, support and prayers. We have done nothing wrong
As of Sunday afternoon, a Pastebin.com message board dubbed The Fappening 2 collected up-to-the-minute updates and links on the leaks, promising that more would be released shortly.

Actresses like Vanessa Hudgens and Sarah Hyland, designer Mary-Kate Olsen, and soccer star Hope Solo also appeared to be hacked, with new personal photos and videos being passed around the web on Saturday.
It is unclear if the newly leaked photos are from the same hack as the leaks over Labor Day weekend.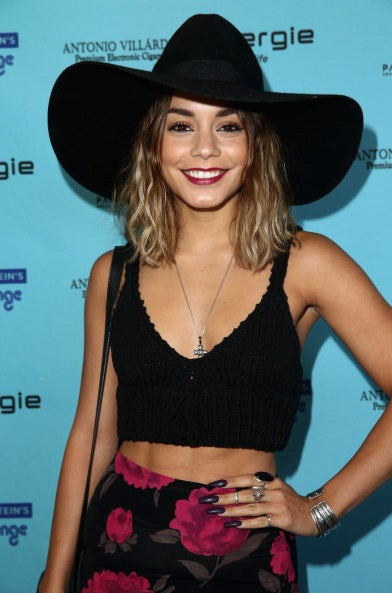 The new pictures come a few weeks after celebrities like Lawrence and Kate Upton had multiple private pictures released online, with a screenshot of rows of thumbnails purporting to show that more picture and video releases were imminent.
But many of those photos never saw the light of day, with the alleged hackers refusing to release them without receiving large sums.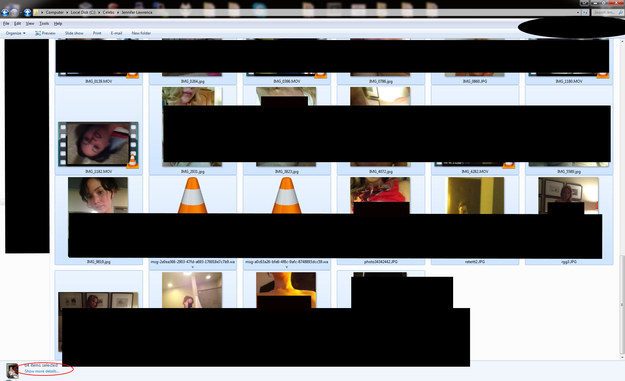 Much of the hubbub quieted down when Reddit shut down the main thread for the leaks, dubbed The Fappening, after multiple celebrity lawyers threatened lawsuits.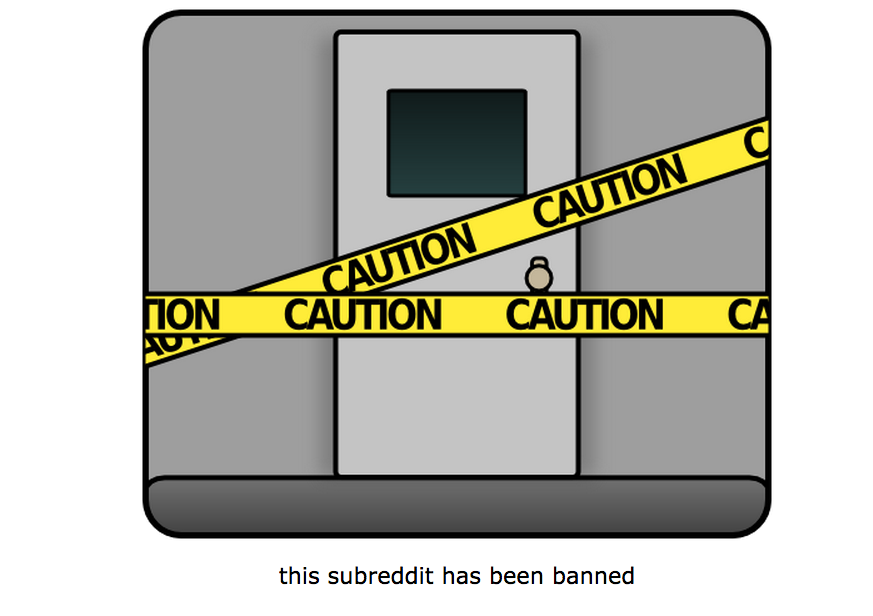 Yet a handful of threads still quietly thrived on Reddit, claiming to be centered around "discussion" while a few thousand contributors obsessed on how and when the rest of the pictures might be released, sharing new links when they surfaced.
Erik Martin, the GM for Reddit, did not respond to multiple requests for comment.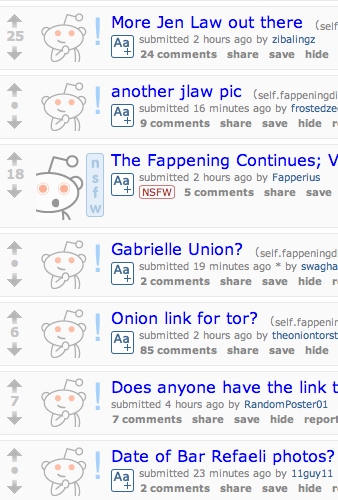 BuzzFeed News has reached out to multiple celebrity reps for comment.