Joe Biden Sent An Adorable Surprise To A 17-Year-Old Girl Who Asked Him To Prom
"I could only tolerate a high school dance if I was to be escorted by the most delightful man in America," the teen wrote to him.
Vice President Joe Biden is more than just America's cheeky uncle: He's a dream date for one Connecticut teen, who asked the 71-year-old to prom.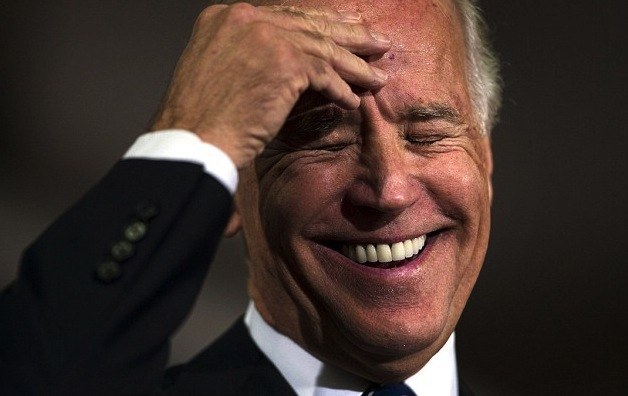 Talia Maselli, 17, of Newington, Conn., invited the politician to dance the night away with her at the Newington High School prom, describing him as "the most delightful man in America" in a letter she wrote to him last fall.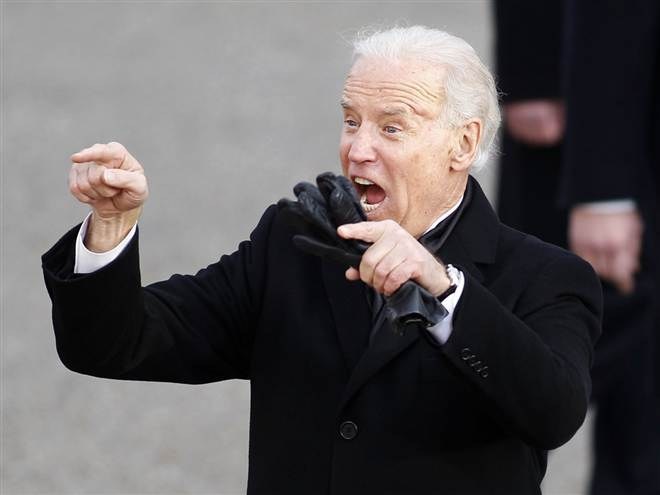 "I am inviting you so far in advance because I'm sure many 17-year-old girls send you prom invitations, and I had to beat them to it," the real-life Leslie Knope wrote, The Courant reports.
Maselli, who has an interest in politics, said she never expected a reply from the vice president.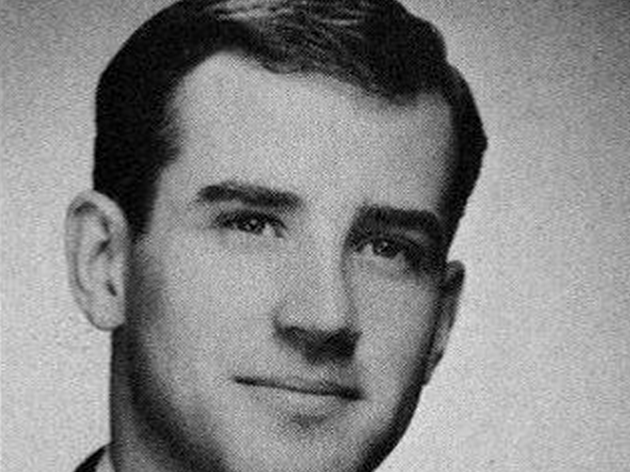 While he ultimately turned down the invite, Maselli still got a surprise on the eve of the prom: A deliveryman arrived at her door with a corsage picked out by Biden, along with a handwritten note inviting her to visit him at the White House.
"I am flattered, but my schedule will not permit me to be in Connecticut on Friday evening," Biden said in the note. "But I hope you will accept this corsage and enjoy your prom as much as I did mine."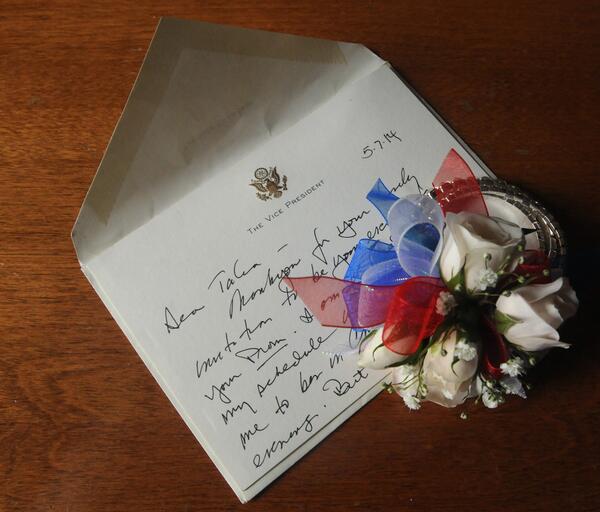 The college-bound senior, who is 18 now, ultimately decided to skip her prom, but is planning a July visit to the White House.