Is Bigfoot Real? Some Researchers Say Definitely With New Videos
A half-million dollar project claims to have new proof that Sasquatches exist.
Several "never-before-seen" clips of large, hairy figures walking through the woods were presented by a group of researchers at a news conference in Dallas as evidence that bigfoot is real and walking among us.
The clips, which were allegedly filmed in Kentucky, were presented by veterinarian Dr. Melba Ketchum, a bigfoot researcher who founded her own genetics research company aimed at discovering an answer to whether the human/ape hybrid is real.
"They're a type of people, they're a human-hybrid, we believe. And all of the DNA evidence points to that. And they can elude us, so if you get [footage] at all, it can be fleeting," Ketchum told ABC affiliate WFAA.
Ketchum has spent the last five years researching the mythical beasts through the program, The Sasquatch Genome Project, which has spent $500,000 analyzing DNA samples and claims to have collected over 100 pieces of evidence.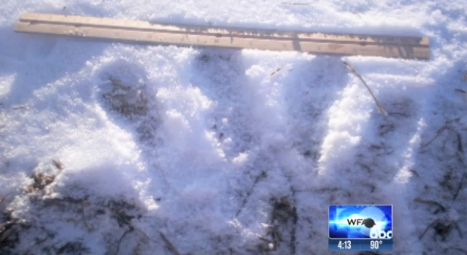 For the study, 111 specimens of alleged Sasquatch hair, blood, skin, and other tissue types were analyzed. But not everyone is convinced: Todd R. Disotell, a professor at the Department of Anthropology at NYU, said Ketchum is a "laughing stock."
"This was not reported in any scientific way whatsoever. It's complete junk science, and then she misinterprets it. She hasn't published in peer-reviewed papers on this stuff. I don't know how this got put together," he said.
The footage came from a similar effort run by Adrian Erickson called The Erickson Project, which claims to have "definitive video and DNA evidence," including a grainy video of a female Sasquatch sleeping.
More footage is said to be released later this year in a documentary created by the group.