Millionaire Instagram Star Dan Bilzerian Released From Jail
Update: It is unclear if charges were dropped against the 30-year-old, KTLA reports. The arrest appears to be unrelated to a recent incident in which he allegedly kicked a model in the face.
Updated — Nov. 11, 12 a.m., ET:
Self-proclaimed "King of Instagram" Dan Bilzerian was arrested at Los Angeles International Airport Tuesday night on suspicion of possessing or manufacturing illegal explosive devices, the LAPD confirmed to BuzzFeed News.
Bilzerian was released at 1:16 p.m. PT but the charges weren't dropped, Clark County, Nevada, District Attorney's Office spokeswoman Audrie Locke told KTLA.
An official at the Los Angeles County jail's inmate reception area told them that charges were dropped, however.
The arrest warrant for Bilzerian, who has over 5 million Instagram followers, was issued in Clark County, Nevada, TMZ first reported.
Bilzerian, who claims he's won $50 million playing poker, remained in custody until Wednesday afternoon, and was originally held without bail.
TMZ reports that the criminal complaint alleges that Bilzerian, who turned 34 on Sunday, had the ingredients to make an explosive when the warrant was quietly issued last month.
Bilzerian was released from jail Wednesday evening and tweeted a picture of himself on an airplane with two women. The photo was captioned "Jail... Let's not do that again."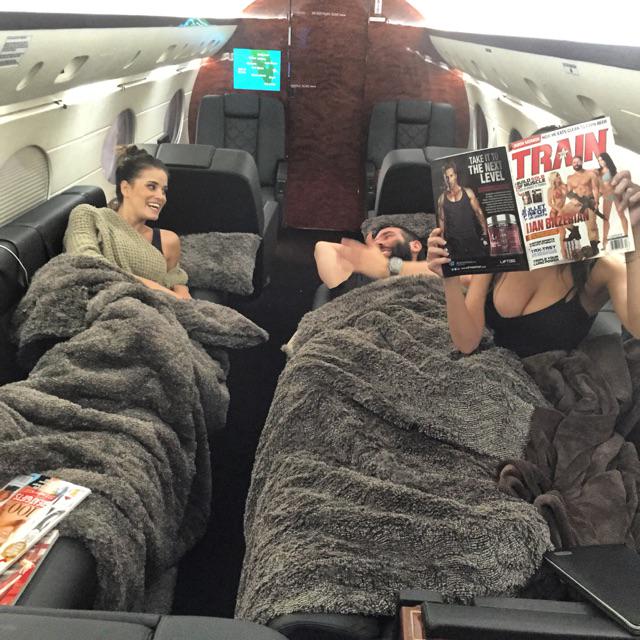 The millionaire playboy also made headlines for an unrelated incident over the weekend, when he reportedly got booted from Miami's LIV nightclub after kicking model Vanessa Castano in the face.
Though she initially declined filing a police report, Castano reportedly changed her mind and filed one Sunday night.
Bilzerian, who frequently Instagrams his firearms, could face one to six years in prison for the weapons charge if convicted.