A brand new service called Magic aimed at lazy bums claims that you can order anything you want over text and they'll have it delivered, as long as it's legal.
In order to find users the best deal, operators rely on online delivery services like DoorDash or Instacart.
Users start out by texting the word "Magic" to the service, which accepts credit cards and bitcoin. After you tell an operator what you need, a Magic employee will attempt to find and deliver the product via a third party.
The company is only a few days old but already had over 17,000 text messages by yesterday, TechCrunch reported, after it was added to Product Hunt over the weekend and quickly rose to the top spot at Hacker News.
Co-founder Mike Chen told TechCrunch that requests have run the gamut from "help getting out of court to a tiger delivered to a customer's door," and that demand was so great he had to pull in friends and family to help handle the volume of orders.
Magic's founders did not immediately respond to a request for comment from BuzzFeed News.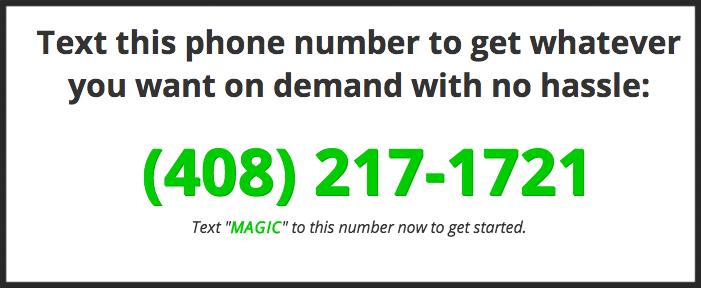 It's not quite clear what the markup is on the products or what kind of cut the company takes, but judging by their screenshot showing a few groceries costing $65.27, it's likely pretty hefty.
That same order would cost around $40 from a grocery delivery service like FreshDirect.
Chen, whose other startups include a 3D printer designed to work in space, said a more ambitious request will cause the fee to rise.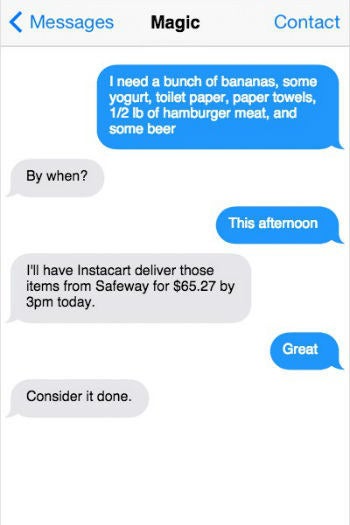 Unfortunately, the service has gone so viral that it's nearly impossible to get served. When we tried, the waiting list was over 14,000 people long.
Users can pay an extra $50 (increased from $25) if they insist on immediate access.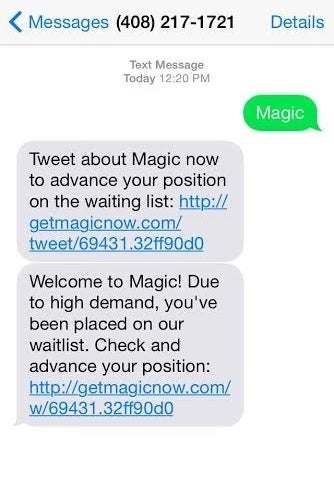 Though the concierge service is ambitious, they can't fulfill every request — but that hasn't stopped people from trying.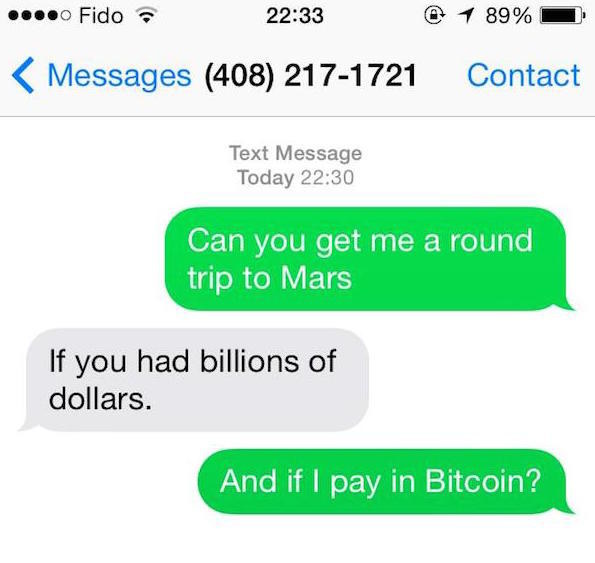 "As long as it's legal and possible we can do that," Chen said. "It may be expensive, you may want a helicopter to Vegas, but if it's possible, we will do it."