Who Deleted Me users across Facebook were disappointed (or relieved) Saturday to discover that the app was no longer functioning.
It appears Facebook requested that the app – which alerted users when they were unfriended – be removed from the site entirely.
"Unfortunately, due to a request by Facebook, Who Deleted Me is no longer available on any platform. If you have a Who Deleted Me browser extension or application installed it will no longer function," the app's developer Anthony Kuske said in a statement on the app's website.
The statement went on:
Who Deleted Me was intended to be a useful tool to enhance users' Facebook experience, but Facebook did not see it the same way.
Never did I expect it would achieve the level of popularity it did over the last week, from being mentioned all over the media to being number 1 in the iOS App Store. Thank you to everybody who installed it and for your patience while the servers were improved to handle all the traffic. The level of traffic took me by surprise and I worked non stop to get it back online so everybody could enjoy it. By Thursday it was working well for everybody so I hope you had a chance to use it before now.

All personal information will be securely erased within 24 hours.
Original story below:
It's always alarming to search for an old friend on Facebook only to realize they have since unfriended you. Now, you can save yourself a little mental anguish with an app that shows you in real time who's given you the Facebook boot.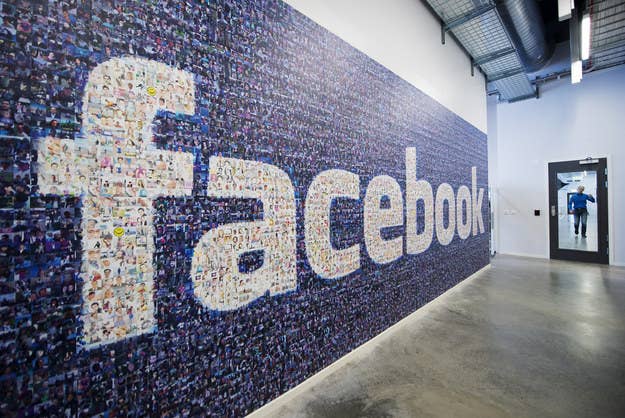 Aptly named Who Deleted Me, the program is available as an app for iOS and Android or as a browser extension for Google Chrome.
Just like the Twitter app Who Unfollowed Me, the program tells you whether a friend has unfollowed you or just deactivated their account.
The apps launched a few weeks ago, but the extension has been around in some form since 2009.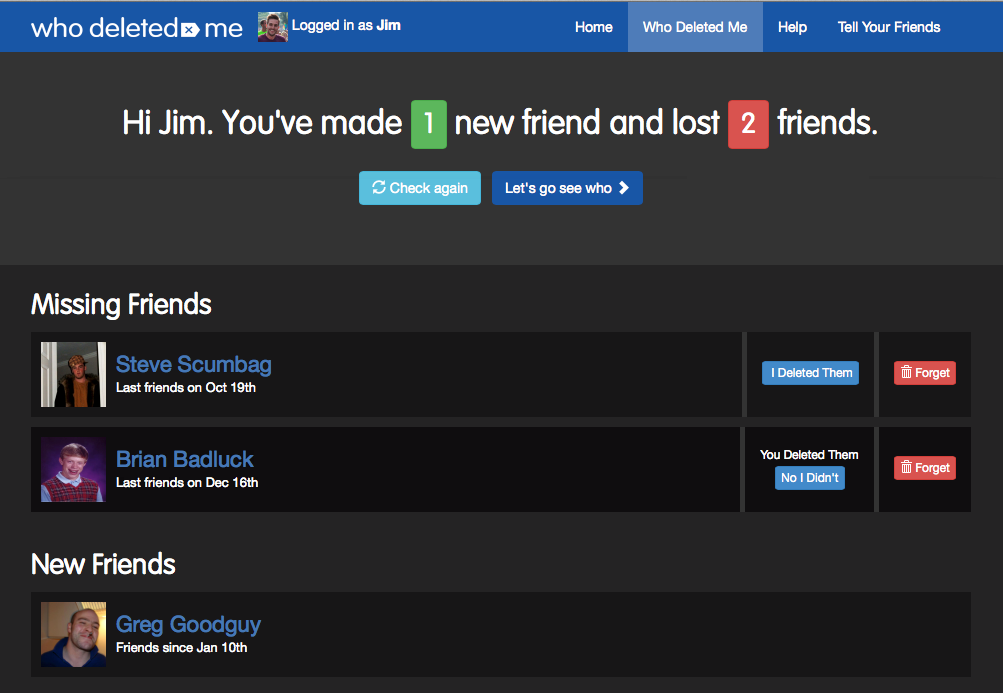 Who Deleted Me only starts tallying your friend totals once you've downloaded it, so you can't get a read on past friendships lost — only the platonic breakups that happened after signing up.
And as an extra stalking bonus, you can also see the last time your friends logged on to the social network.
Note: The app has experienced some outages due to the extra attention (330,000 of their 500,000 users signed up just this month), but a spokesperson for the company told BuzzFeed they are working on it.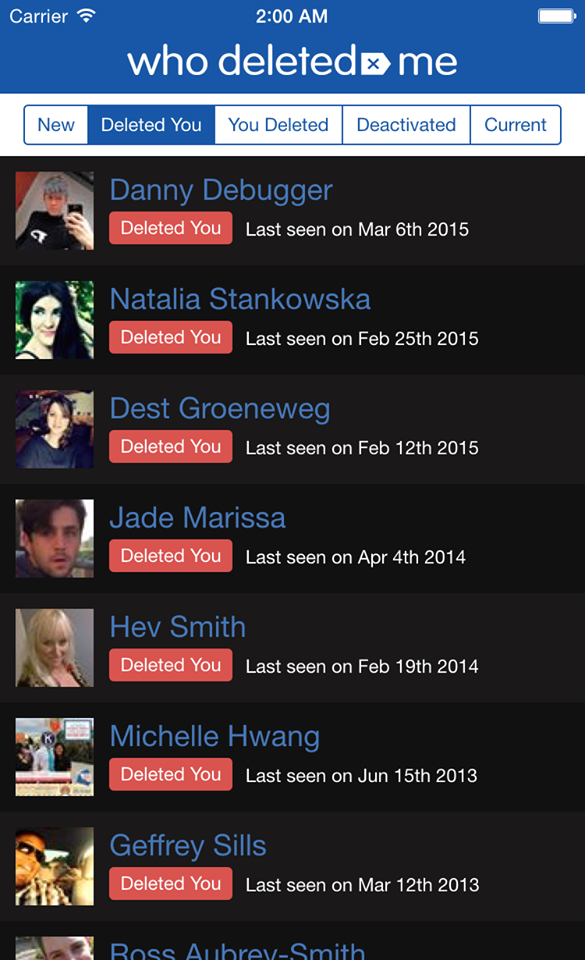 🎶 Make new friends and delete the old / One is silver and the other is...unfriended. 🎶