Within days of her cat's first appearance on social media, Grumpy Cat's owner, Tabatha Bundesen, was able to quit her job as a waitress.
"What she's achieved in such a short time is unimaginable and absolutely mind-blowing," Bundesen told Express.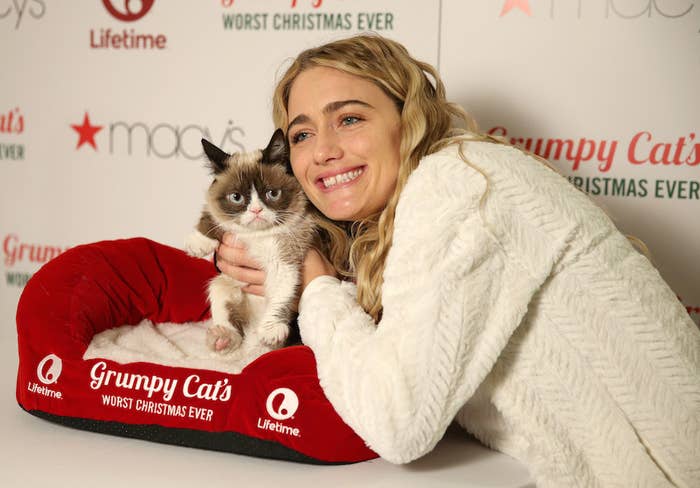 Since Grumpy Cat — real name Tardar Sauce — first became a meme two years ago, she has brought in $100 million in revenue from books, merchandise, appearances, and a film, her agent told The Hollywood Reporter.
"I was able to quit my job as a waitress within days of her first appearance on social media, and the phone simply hasn't stopped ringing since," said Bundesen, a Morristown, Arizona, native.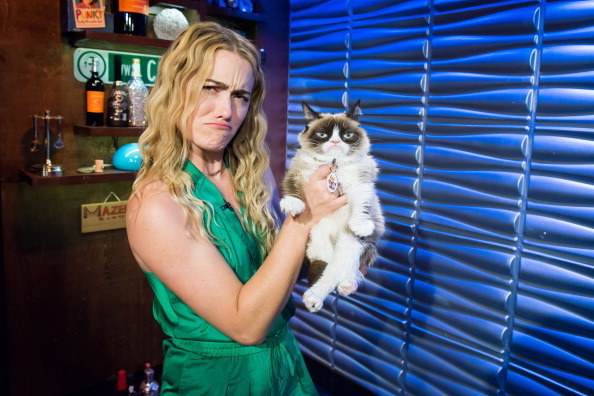 Grumpy was born with dwarfism and has a permanent scowl due to her underbite, and she got noticed after Bundesen's brother posted a photo of her online.
She then shot to fame after a video of her got 15.7 million views.
Now she's represented by "internet meme agent" Ben Lashes and has 6.2 million Facebook fans, and half a million Instagram followers.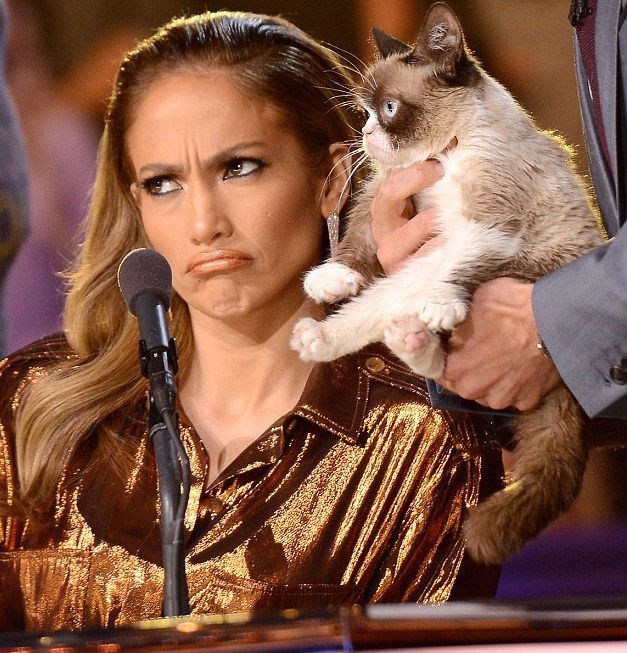 She also has her own brand of iced coffee, Grumppuccino, is the "spokescat" for Friskies cat food, and has been on the cover of New York magazine.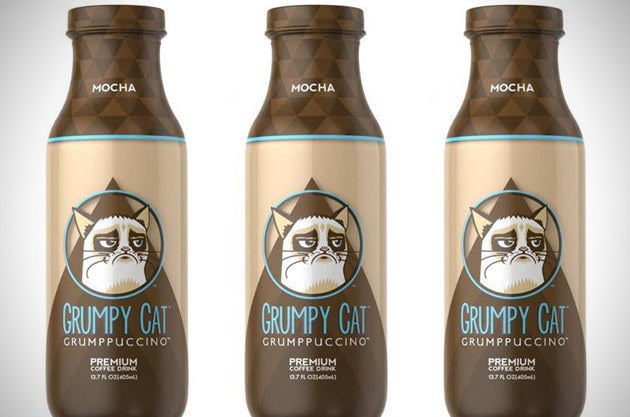 In Grumpy Cat's Worst Christmas Ever, the kitty's first film, she was voiced by star Aubrey Plaza, with 1.8 million viewers tuning in when it aired on Nov. 29.
The film is billed as a cross between Die Hard and Home Alone.