Nine-Year-Old's Act Of Compassion Gets Her Suspended From School
The student, who shaved her head to support her friend with cancer, has since been allowed back at school since the March 24 incident.
Kamryn Renfro, a 9-year-old student in Grand Junction, Colo., decided to support her best friend with cancer by shaving her head. But the action got her barred from school for violating her dress code, which doesn't allow bald heads.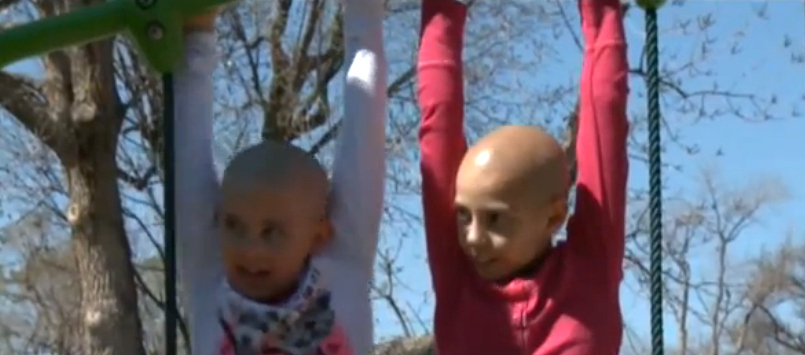 Caprock Academy said that their dress code is meant to diminish distractions and promote "uniformity," and told Kamryn she couldn't return unless she had a wig or her hair grew back.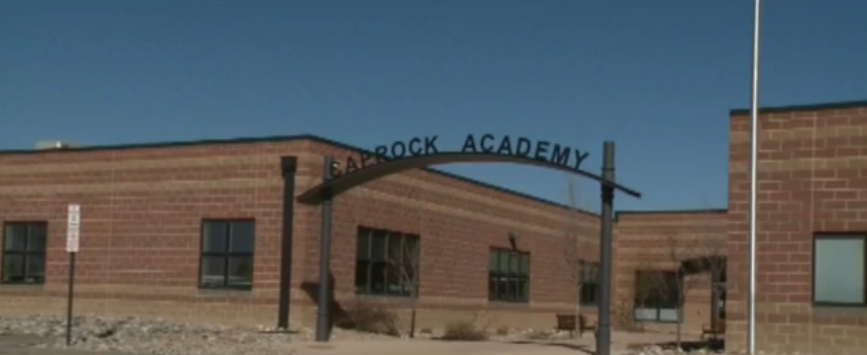 Kamryn asked her parents for permission to shave her head to support her friend, 11-year-old Delaney Clements, who has lost her hair while undergoing chemotherapy for neuroblastoma.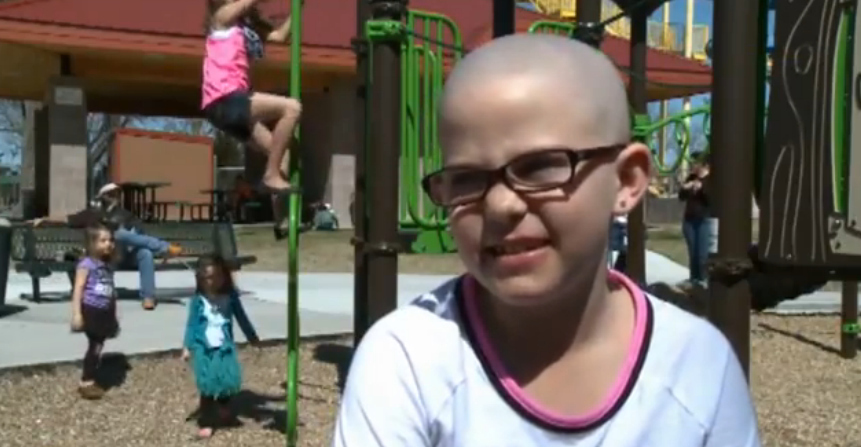 Delaney's mom, Wendy Campbell, was shocked by the suspension. "I didn't realize that hair was such an important aspect of a child at school," Campbell said.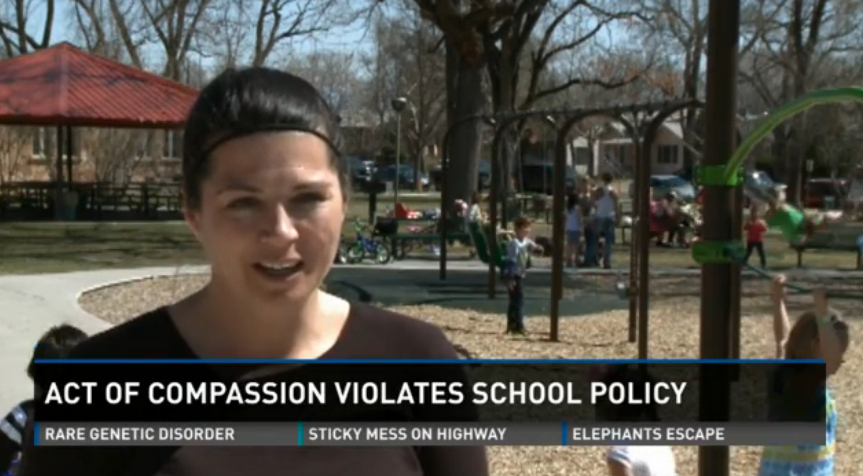 Delaney had been incredibly moved by her friend's act of kindness, saying it made her feel "very special and that I'm not alone," but said the school's reaction took some of the good feelings away.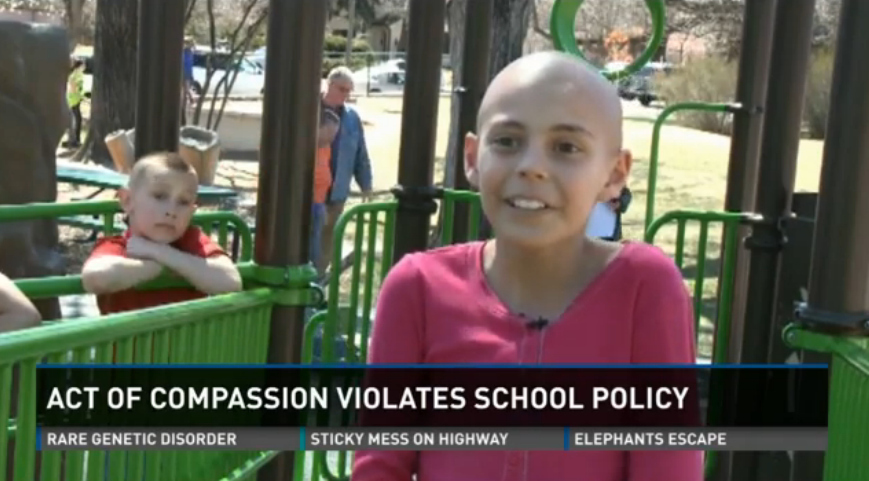 The school has since allowed Kamryn back to the school, and the board of directors said they are holding a meeting tonight to discuss the situation and dress code policy.