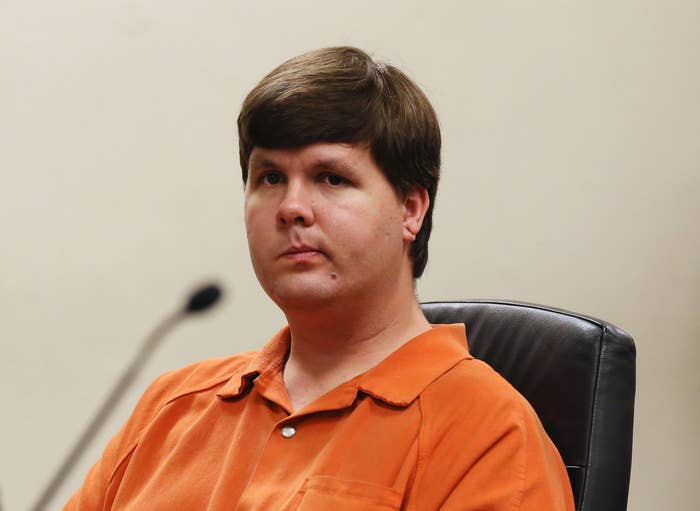 Updated — July 3, 7:02 p.m. ET:
A judge Thursday refused to grant bond for Justin Ross Harris, the 33-year-old Georgia man who faces murder charges after his young son died from being left in a hot car for seven hours last month.
Harris has pleaded not guilty to the charges.
During the hearing, new allegations were presented against the man. Detective Phil Stoddard testified that Harris was texting up to six different women pictures of his genitals while his son died in his car. Recipients included a then-16-year-old girl, he said.
Harris also visited a Reddit page called "child-free," which advocates not having children, and another about "people who die," with images and videos of different deaths, said Stoddard, and he searched "how to survive in prison" and "age of consent for Georgia."
"We've only scratched the surface," Stoddard said about Harris' computer searches.
Stoddard also said that Harris seemed devoid of emotion when the police arrived, and that he never saw him crying.
"He started off trying to work himself up... He's walking around, rubbing his eyes. It looked like he's trying to hyperventilate himself... no tears, no real emotion coming out except for the huffing as I would put it," he said.
The detective agreed with the defense that it's possible a father wracked with grief could show "a range of emotions from outrage to blankness."
Harris' defense attorney argued there was no evidence the boy was left inside the car intentionally.
James Alex Hall, a co-worker of Harris' who went to college with him and owns a business with him, said the two drove to lunch together the day Cooper died. When he was asked by the defense how Harris was acting that day, he said, "I wouldn't say abnormal in any way. I'd say normal as you can be. Nothing stuck out, nothing was weird."
Hall said Harris asked him to drop him off at his car after lunch.
"I drove as close as you would reasonably to drop somebody off at their car," Hall said.
Defense attorney Maddox Kilgore argued that this was evidence that should stop Harris from facing charges.
"There's no evidence Ross was aware that child was in the car. Why in the world would he bring his colleagues right up to the car? It makes no sense at all," Kilgore said.
The judge denied the defense's request for bond.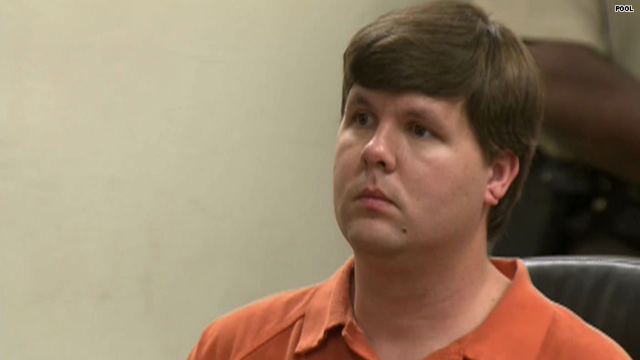 A law enforcement source told an Atlanta reporter that Justin Ross Harris, who is being charged for murder after leaving his son in his car, did a computer search for how long it takes animals to die in a hot vehicle.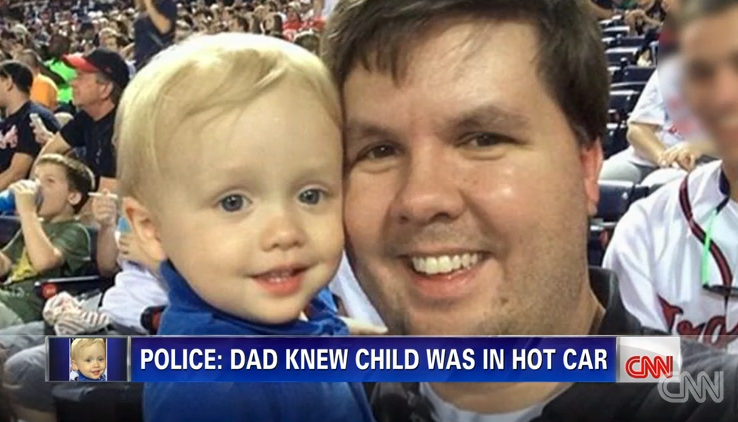 A new warrant also says that Harris took Cooper, his 22-month-old son, to breakfast the same day he allegedly forgot him in the car.
The 33-year-old told police he forgot to drop Cooper off at daycare, and that he drove to his job at Home Depot around 9 a.m. But he returned to the car during his lunch break, the warrant says, placing an object in the vehicle on the driver's side.
Harris said it wasn't until he began driving home that he noticed the toddler still strapped in his car seat and unresponsive, and pulled over into a shopping center to call police.
Cooper had been in the car for roughly seven hours, as the temperature in the area climbed up to 92 degrees. He was pronounced dead at the scene.
The Cobb County Medical Examiner confirmed in a press release on Wednesday that the cause of death was hyperthermia, when the temperature of the body reaches dangerously high levels.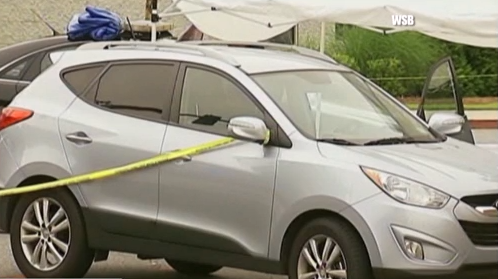 Police sensed inconsistencies in Harris' story shortly after arriving at his car, where the Georgia resident was reportedly doing CPR and crying, "What have I done? What have I done?"
"Within moments of the first responders getting to the scene and doing their job and questions began to be asked about the moments that led up to their arrival at the scene, some of those answers were not making sense to the first responders," Cobb County Police Sgt. Dana Pierce told CNN.
Last week, Harris plead not guilty to charges of felony murder and cruelty to children, and is now being held without bond at the Cobb County Jail.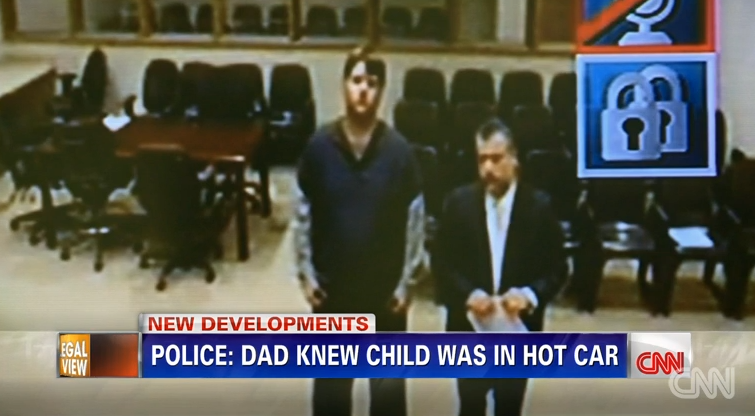 Supporters of Harris, who believe he should not be charged with murder for his grave mistake, have raised over $22,000 on a fund-raising website for the family's expenses "during this difficult time."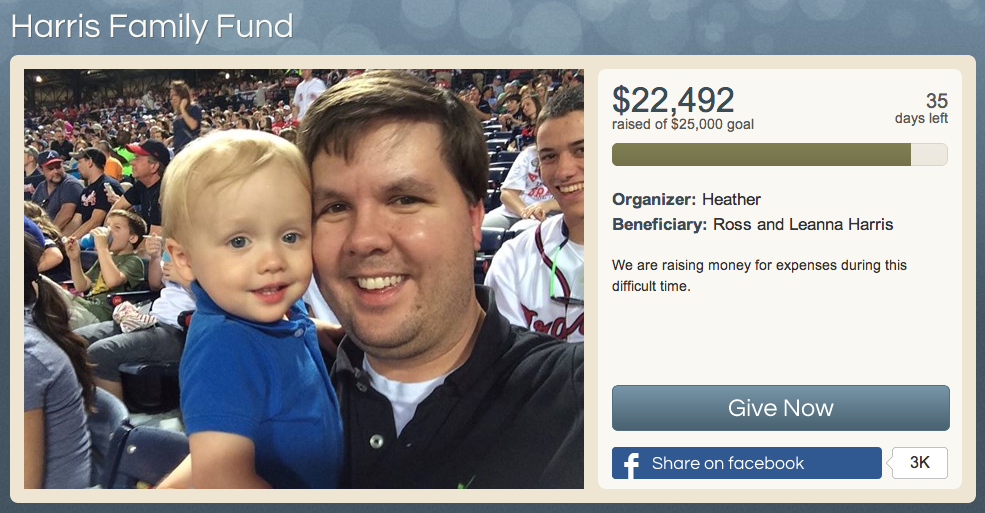 His supporters have also posted a YouTube video criticizing District Attorney D. Victor Reynolds of politicizing the issue for personal gain. The video's narrator says Harris has been wrongly detained without bail and will miss his son's funeral.